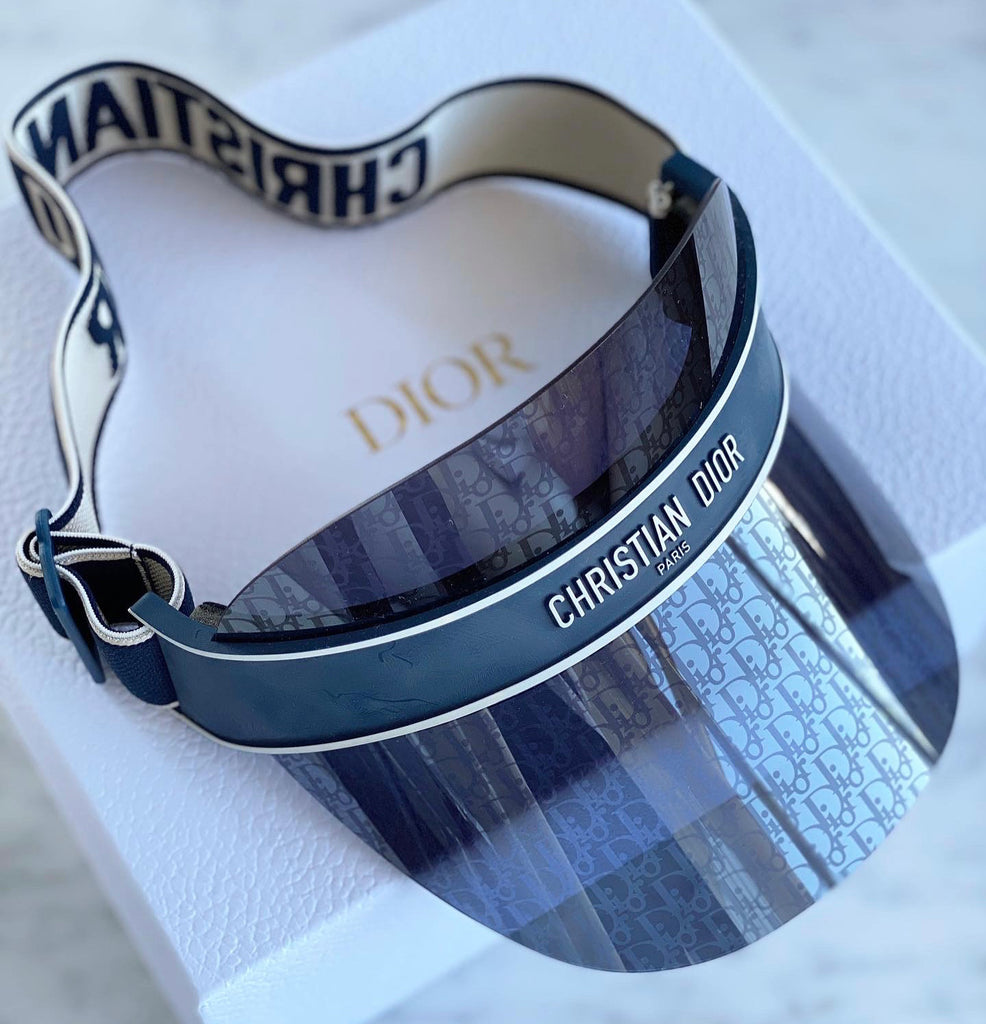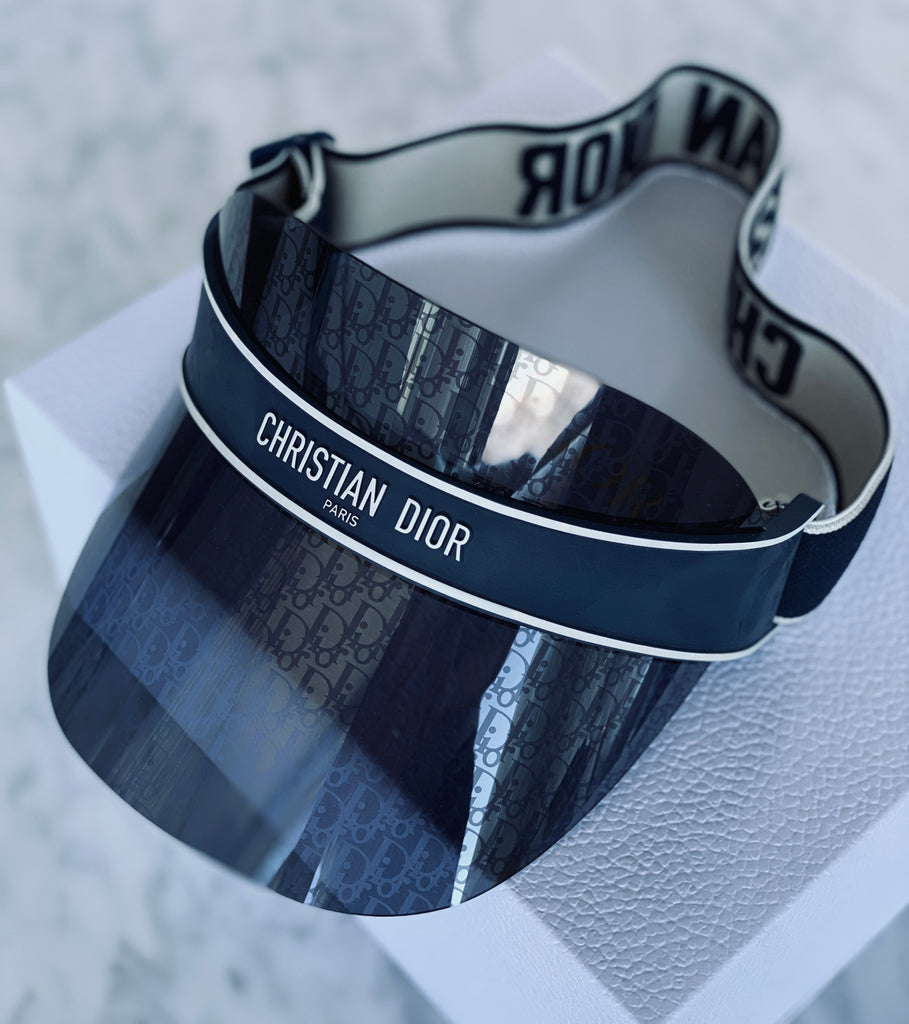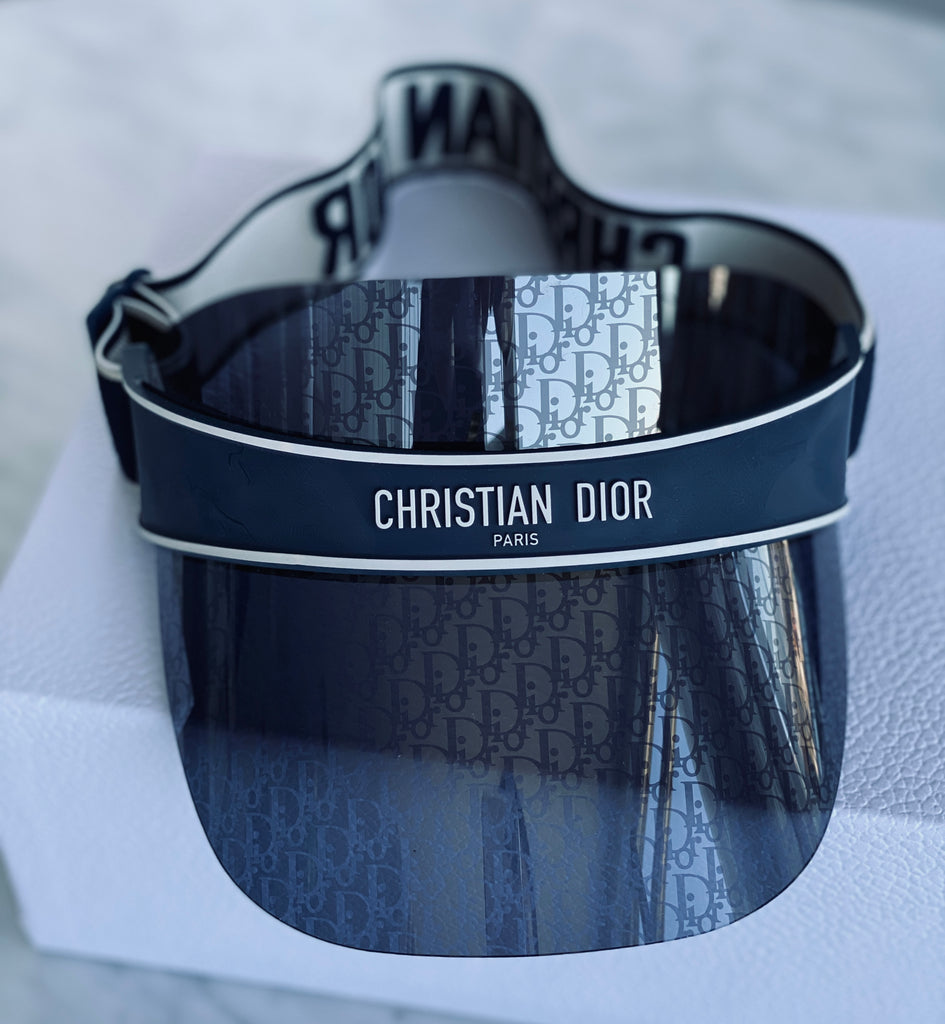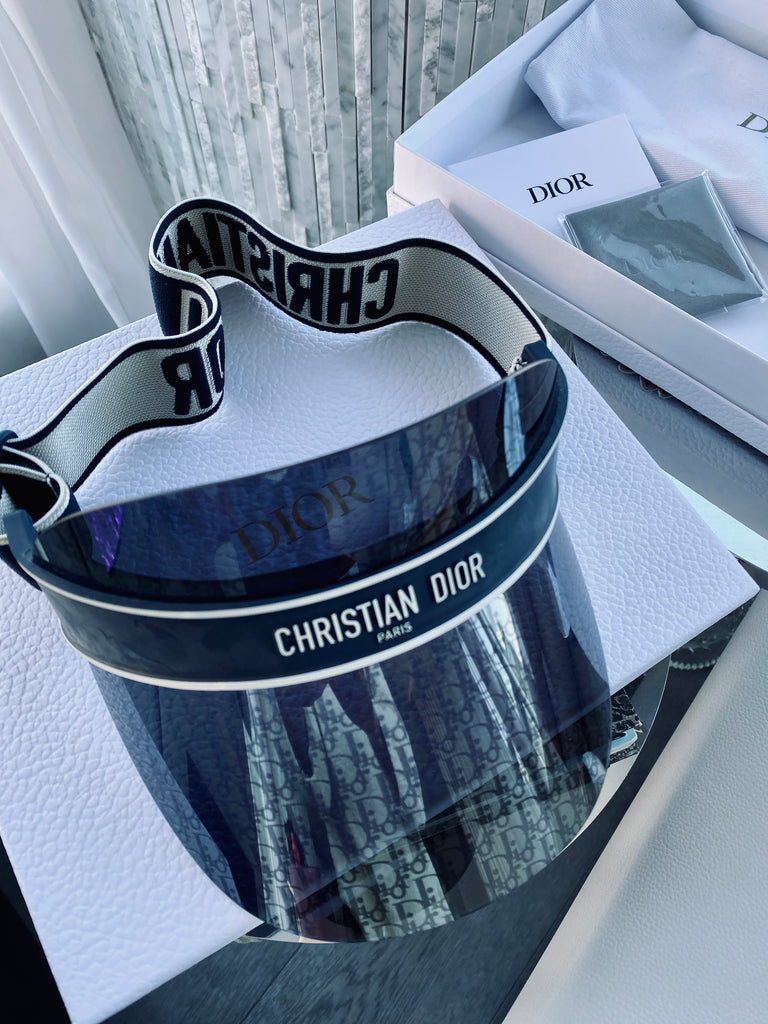 $475.00
$676.00
Dior Oblique Visor DIORCLUB V1U
Dior blue visor with a silver mirrored Dior Oblique motif. Navy blue matte structure with white 'CHRISTIAN DIOR PARIS' signature. Navy blue adjustable jacquard stretch band with white 'CHRISTIAN DIOR' signature. Protects from light.
Condition: like new. 
Length: 16.5 cm / 6.5 inches, Width: 13.5 cm / 5.5 inches, Height: 10 cm / 4 inches.
Included: full package (box, dust-bag, cloth, booklet, paper-bag and receipt).
Made in Italy.