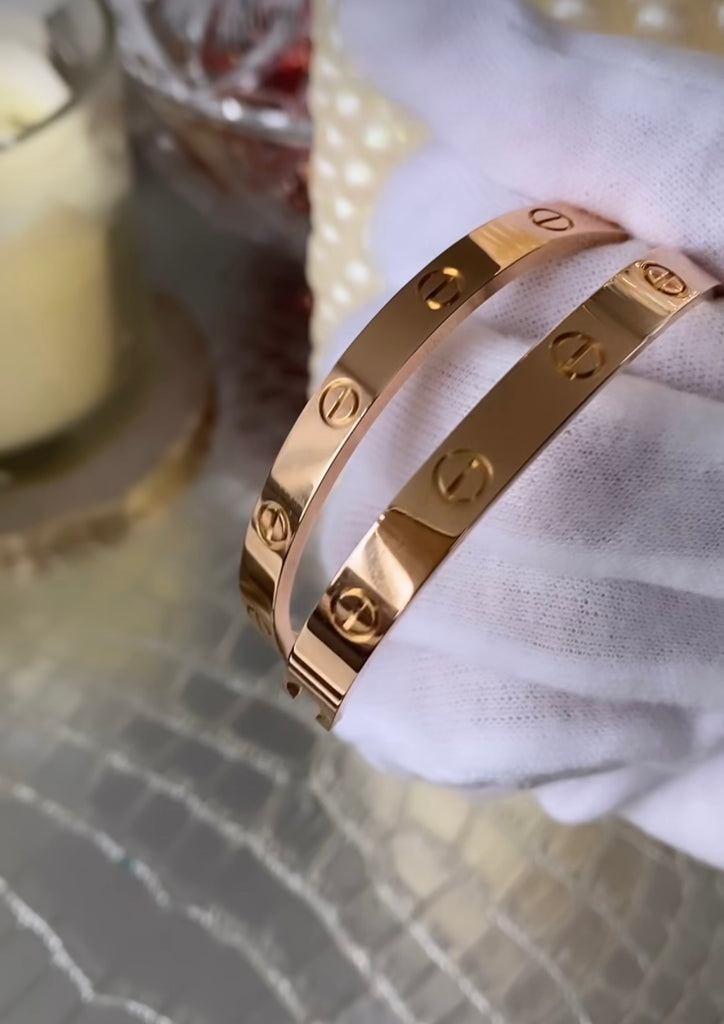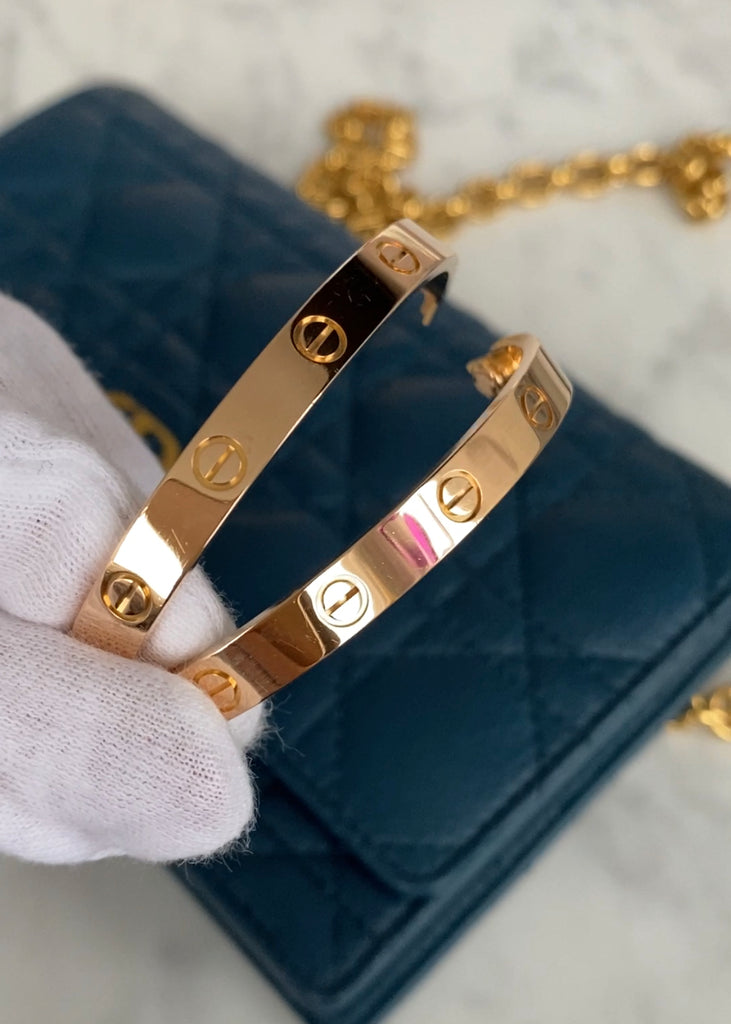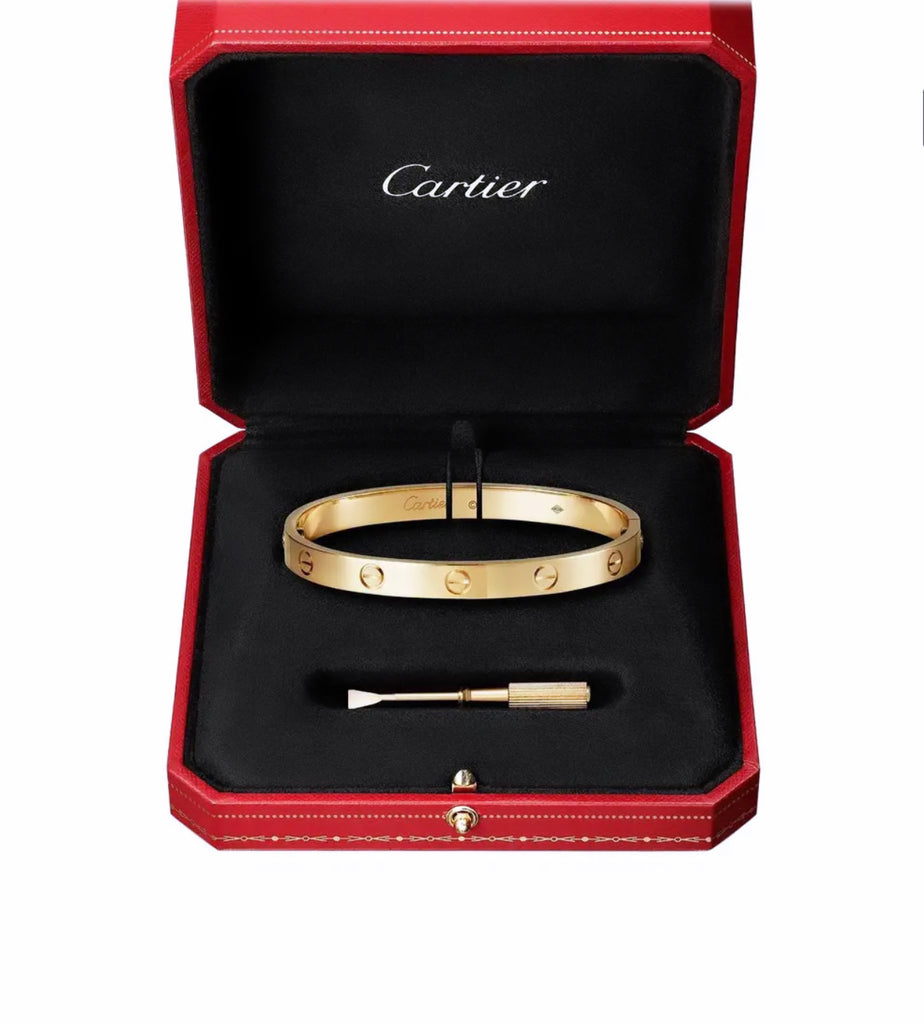 $6,639.00
$7,431.00
CARTIER Love Bracelet
Cartier Rose Gold Love Bracelet, size 16. Oval bracelet composed of two rigid arcs to be worn on the wrist and removed using a specific screwdriver.
Measurements: 6.1 mm wide. 
Material:  18K rose gold.
Condition: excellent 9/10 condition, hairline scratches on the metal.
Included: screwdriver, box.
*Contact via Instagram @aceconsign or email at aceconsign@gmail.com to purchase.