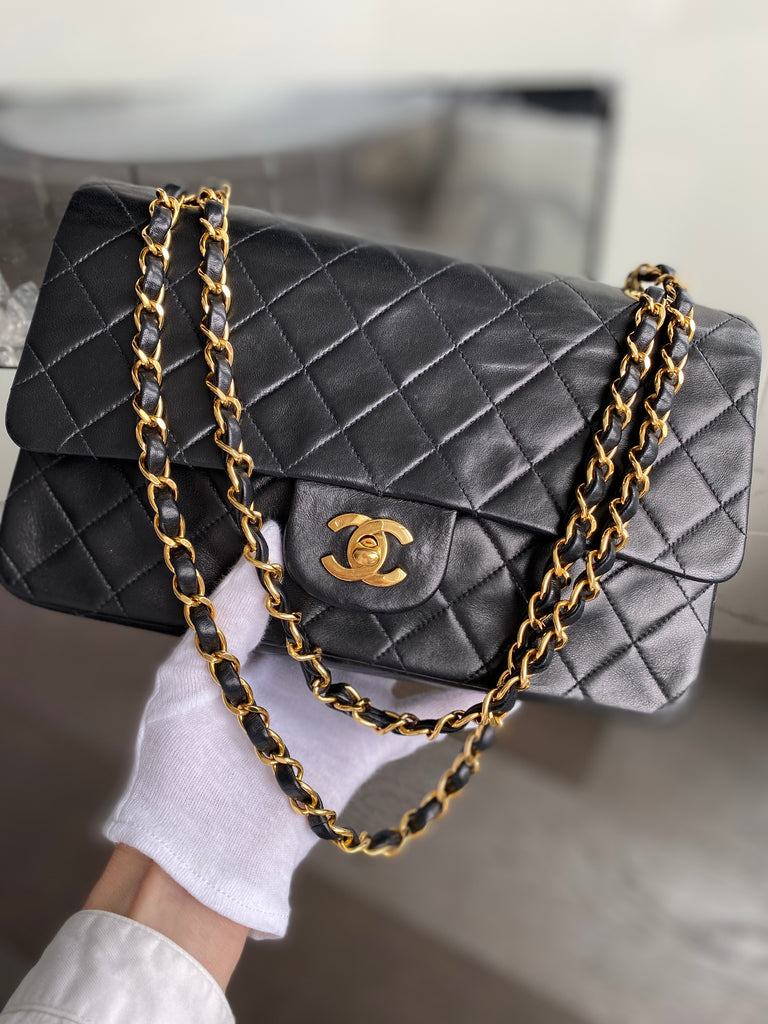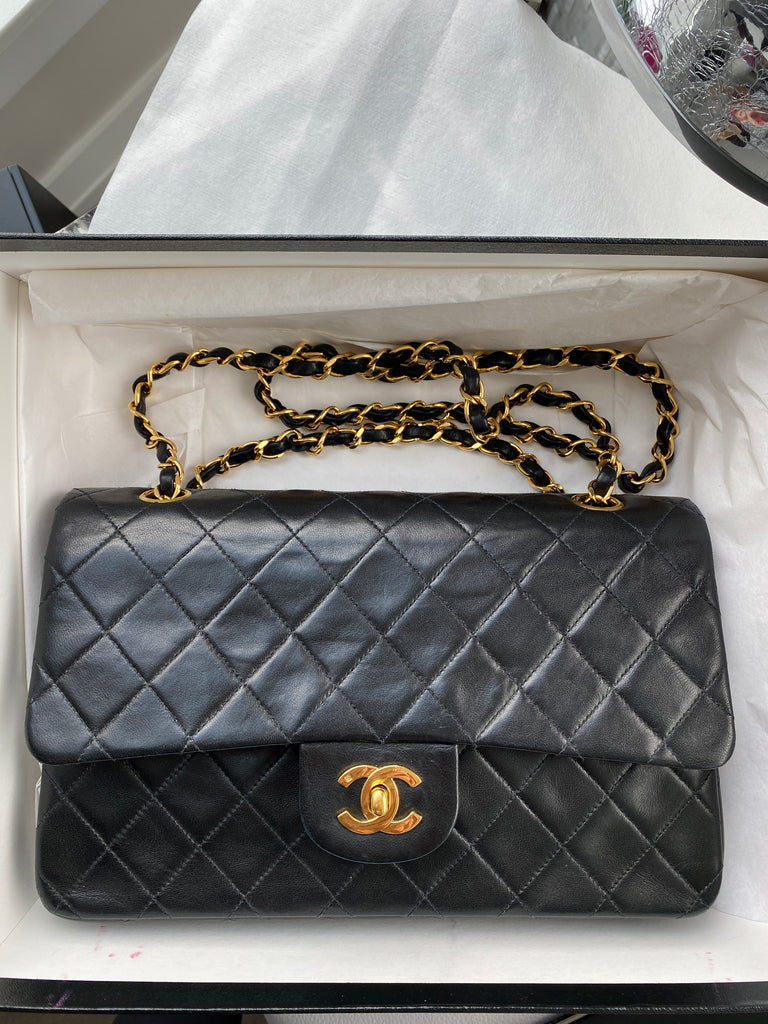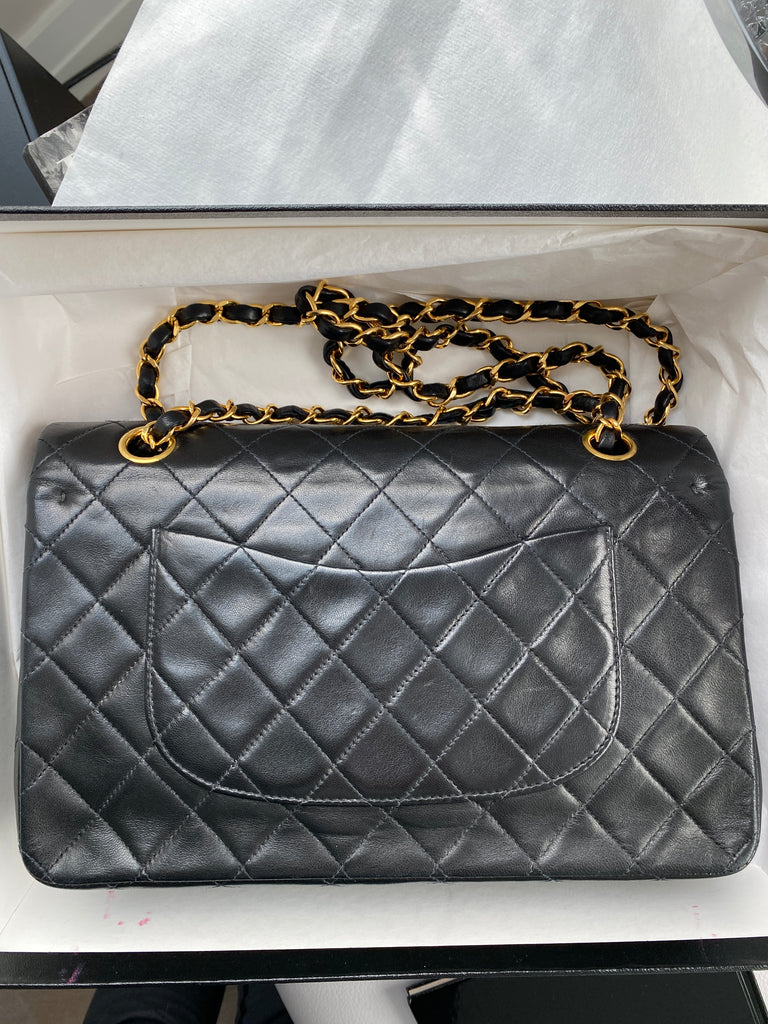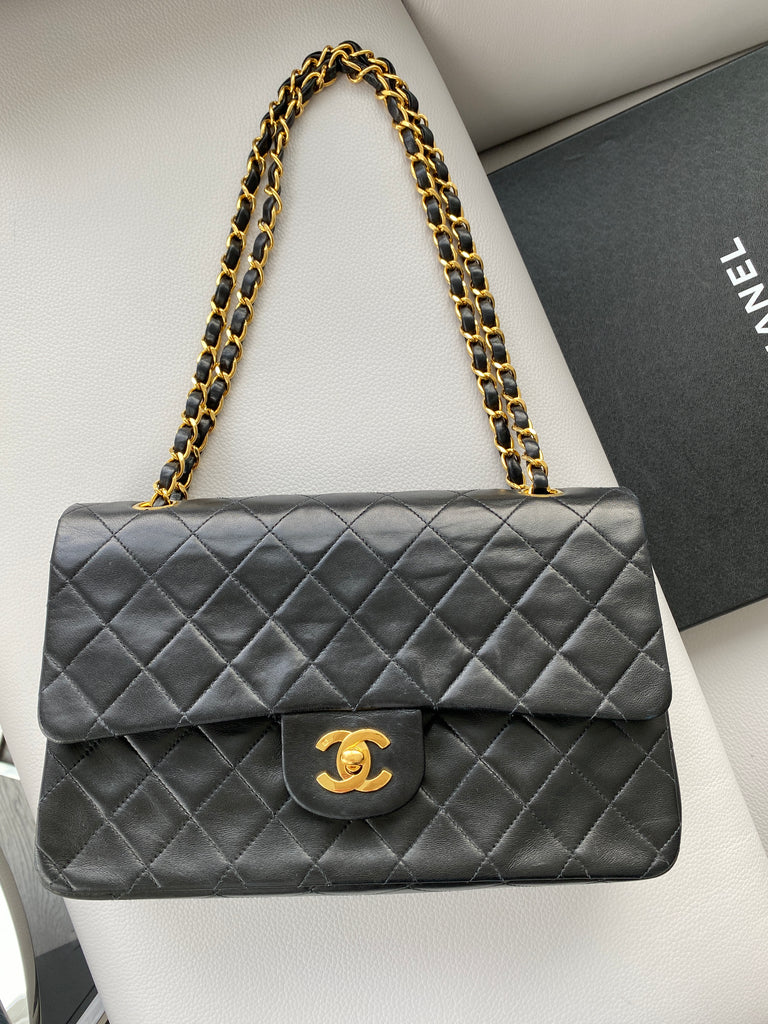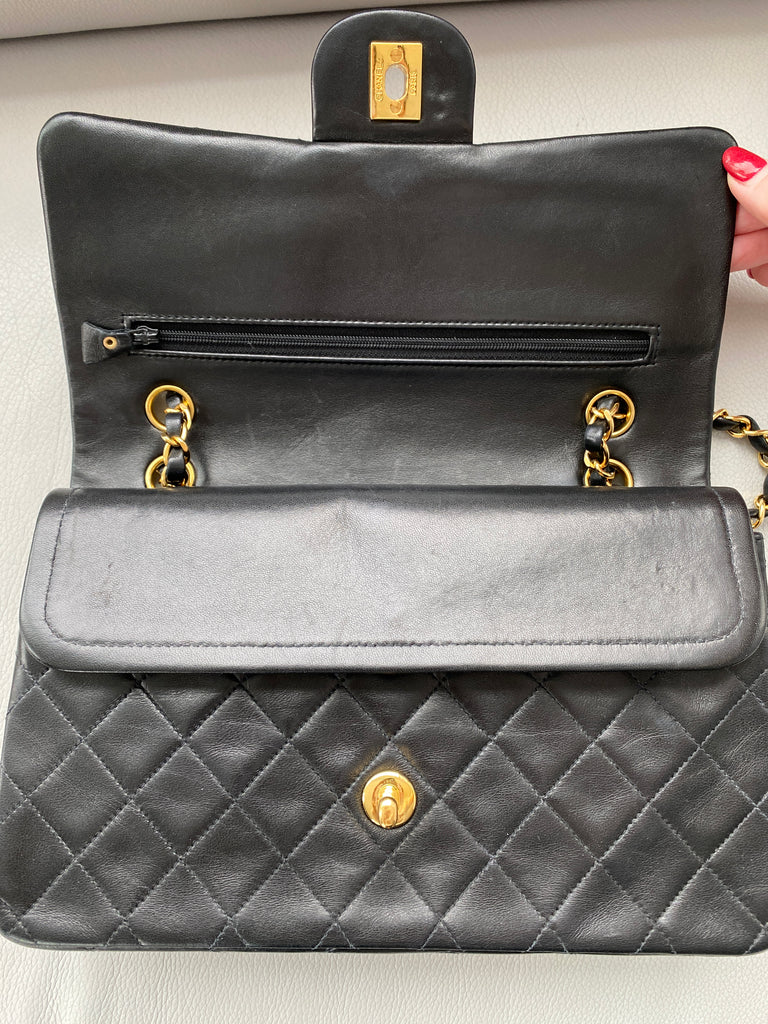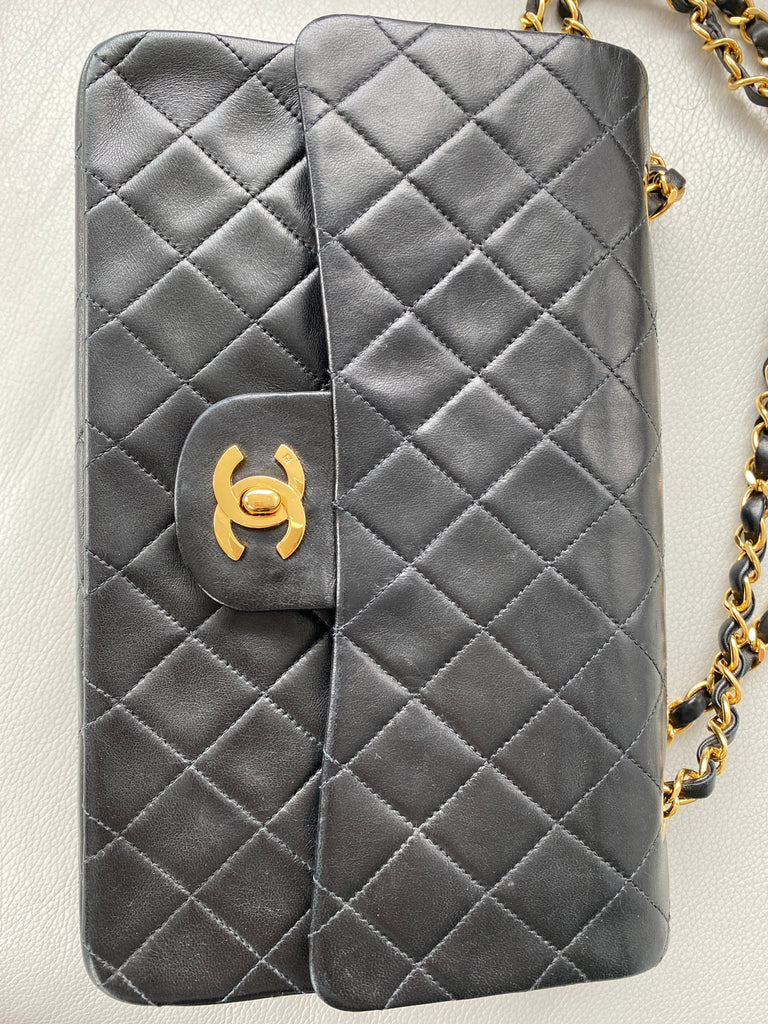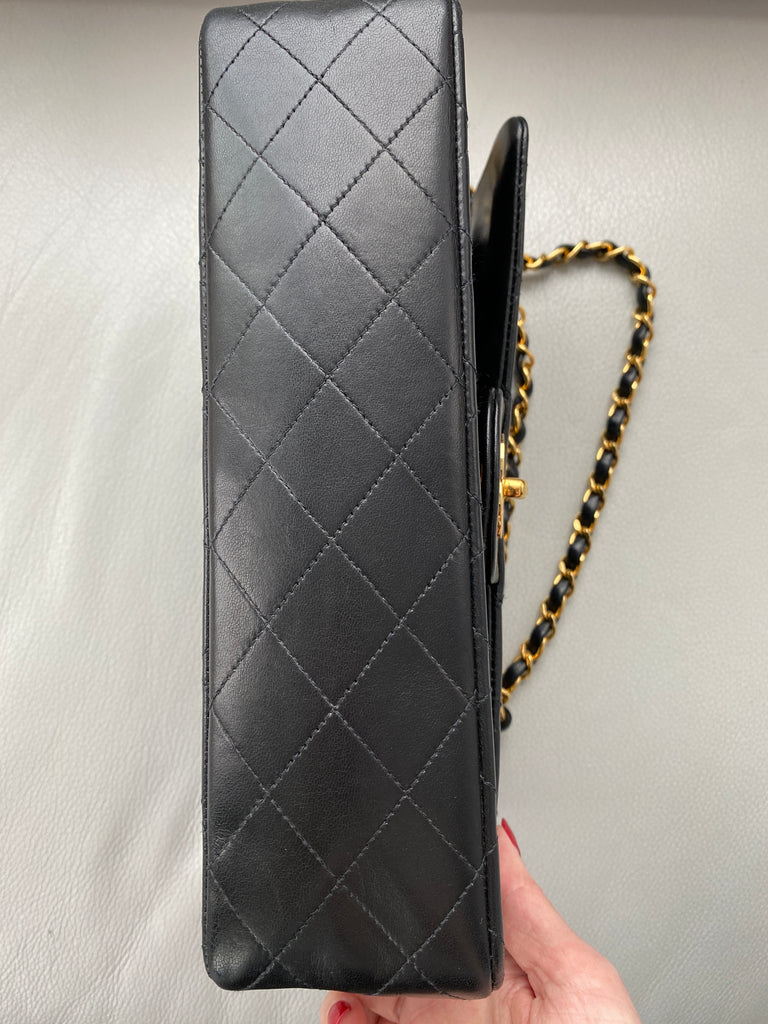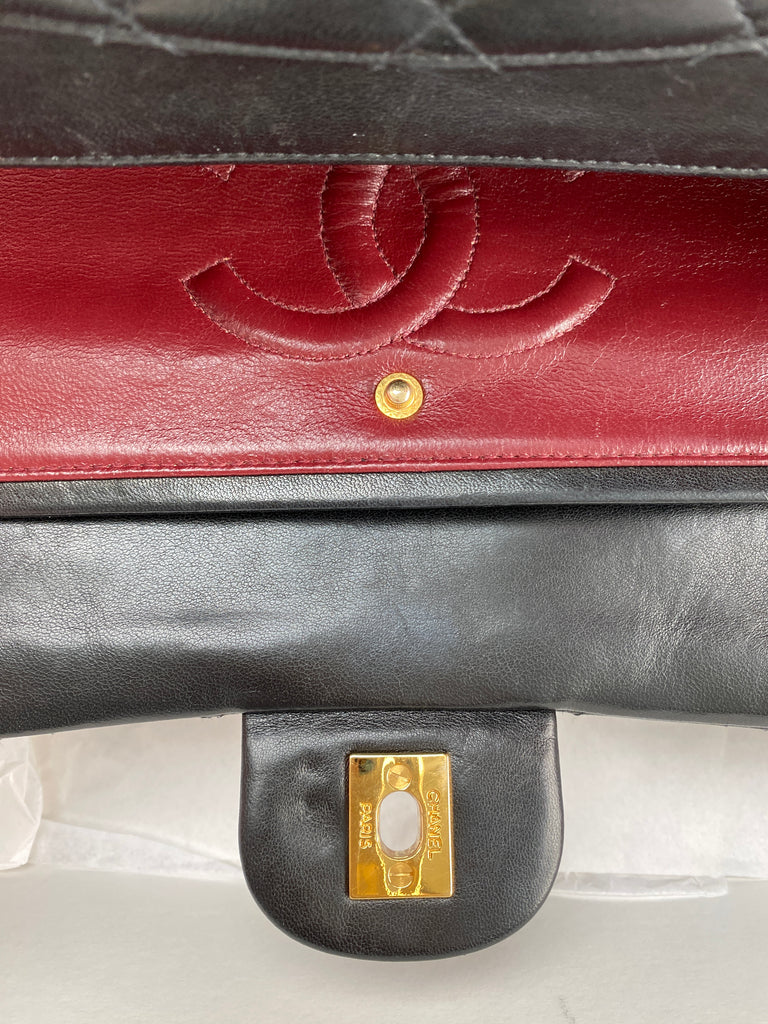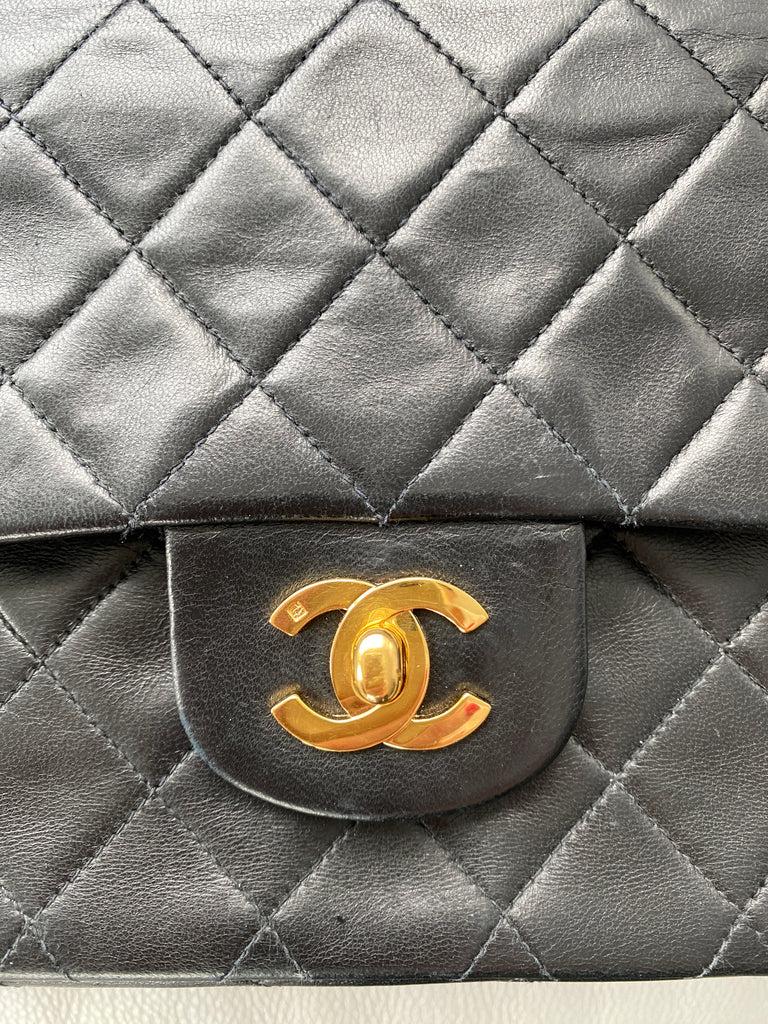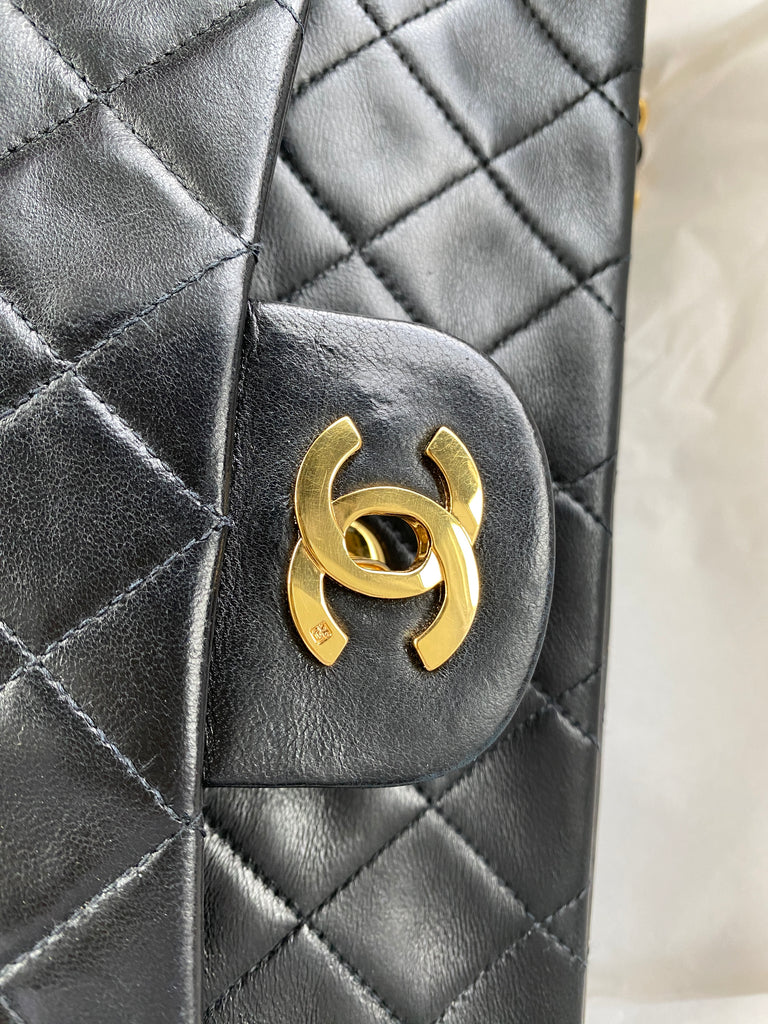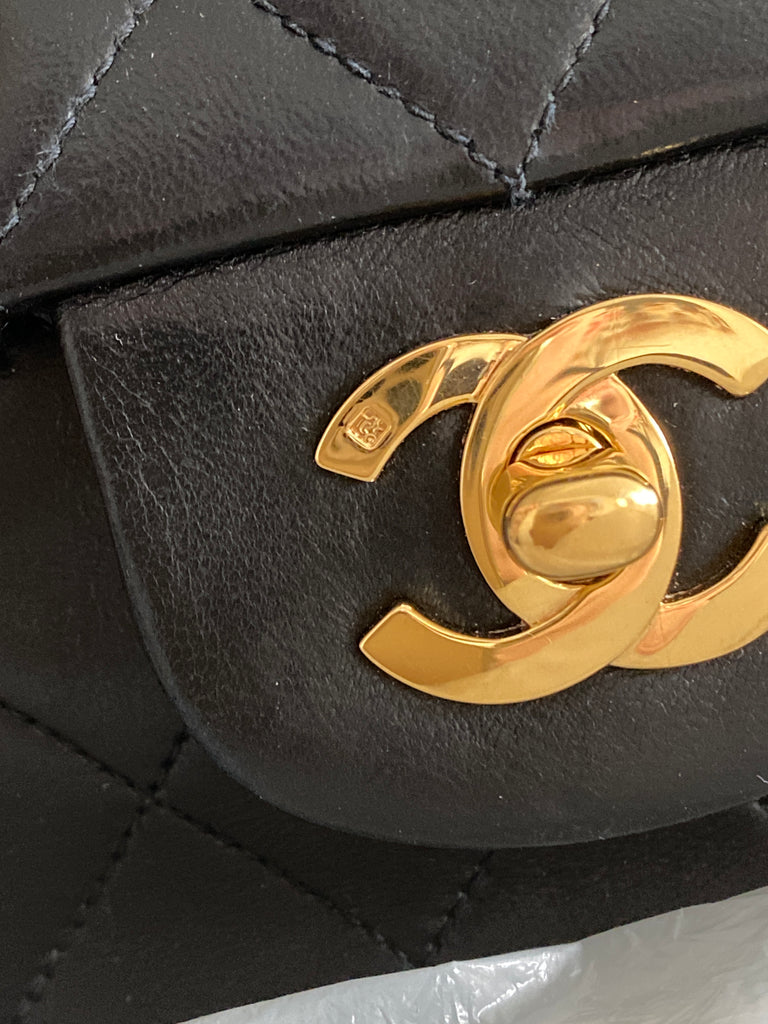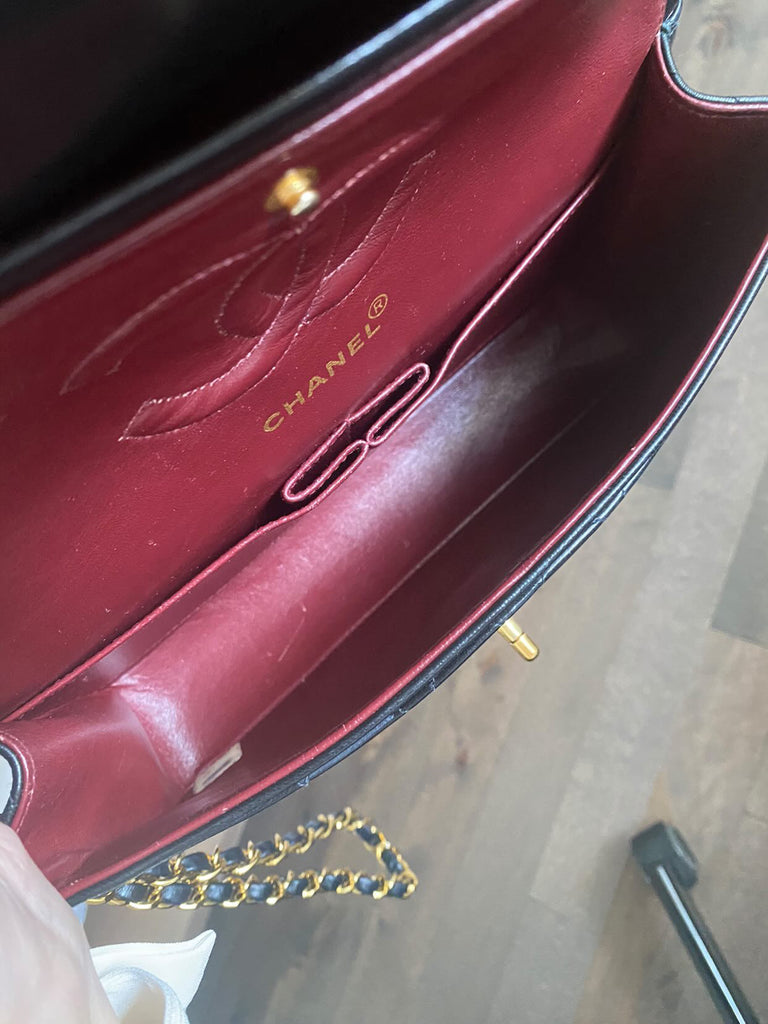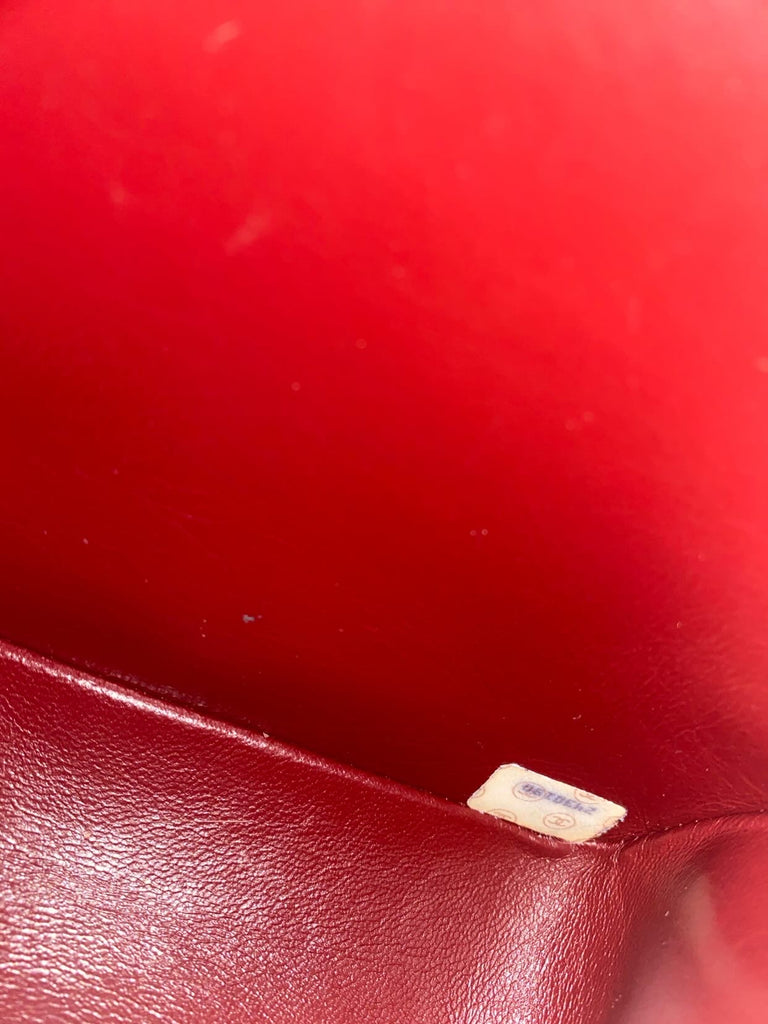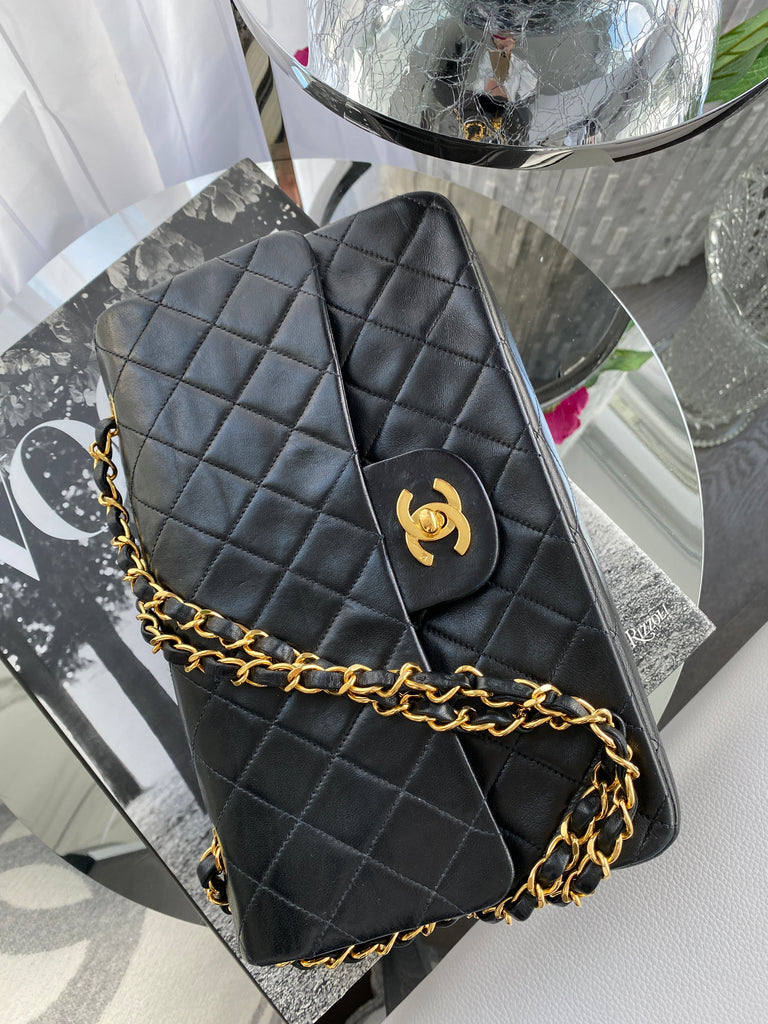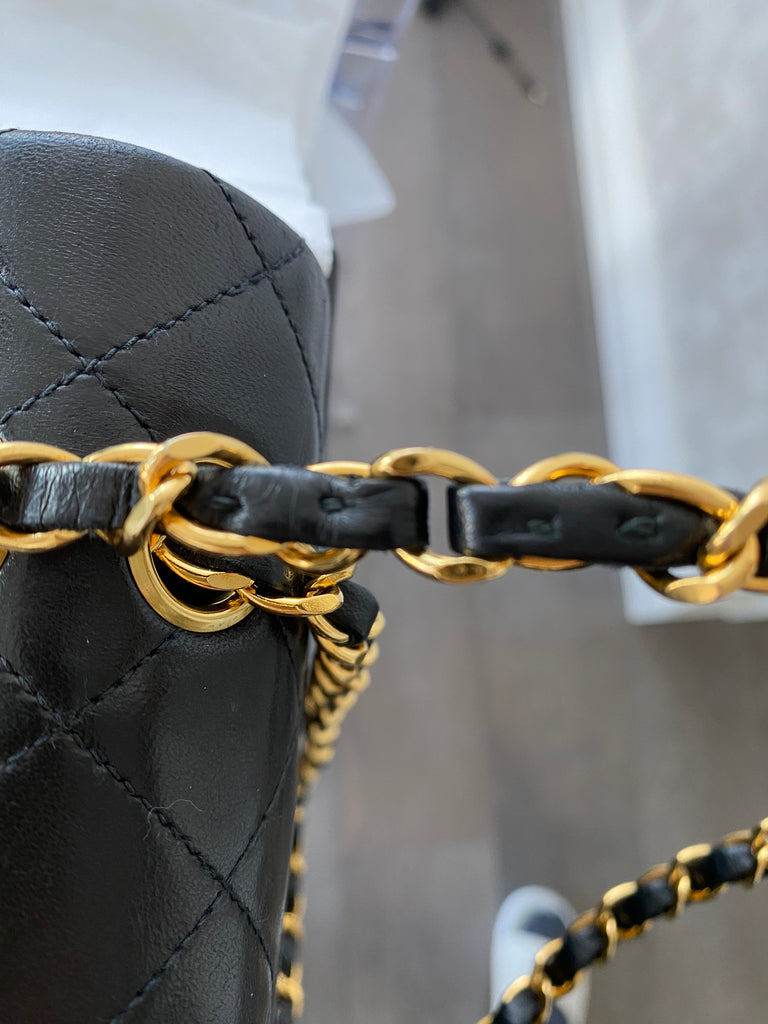 $5,317.00
$8,393.00
CHANEL Vintage Medium Classic Double Flap Bag
CHANEL vintage medium double-flap shoulder bag in black lambskin. The bag is crafted in very soft black calfskin leather, and the chain straps and CC lock are plated with 24-karat gold.  This is a true luxury item, a dream bag of any fashion-loving person or Chanel collector, a token of old-world sophistication and glamour!
The burgundy-color interior features a signature double flap, two front pockets and a large main compartment.  The gold-coated CC logo turn-lock has a hallmark stamp on the top right of the CC logo. 
Material:  diamond-quilted black lambskin leather on the exterior; burgundy leather interior lining, gold-plated hardware.
Measurements: approx. 25.5 cm long, 15.9 tall, 7 cm wide (10 x 6.5 x 3 in). Strap drop:  longest 41 cm (16 in); shortest 23 cm (9 in). 
Condition: Overall incredibly great condition, 9 out of 10 for a vintage Chanel bag. Minimal signs of wear.  No major scratches on leather, hardware or straps, nothing is coming loose. The chain is in immaculate condition. No tarnish on the hardware; the hardware is very bright gold color and has a deeper golden look due to the 24k-gold plating.  Corners are in excellent condition.
Exterior: excellent condition with minor signs of wear. On the back side - minor creasing along the bottom.
Interior: excellent condition with minor signs of wear. 
Serial number: 2430190. Production year: 1991 -1994.
Included: Entrupy certificate of authenticity. 
Made in France.
*To purchase this bag, please contact us by email: aceconsign@gmail.com.