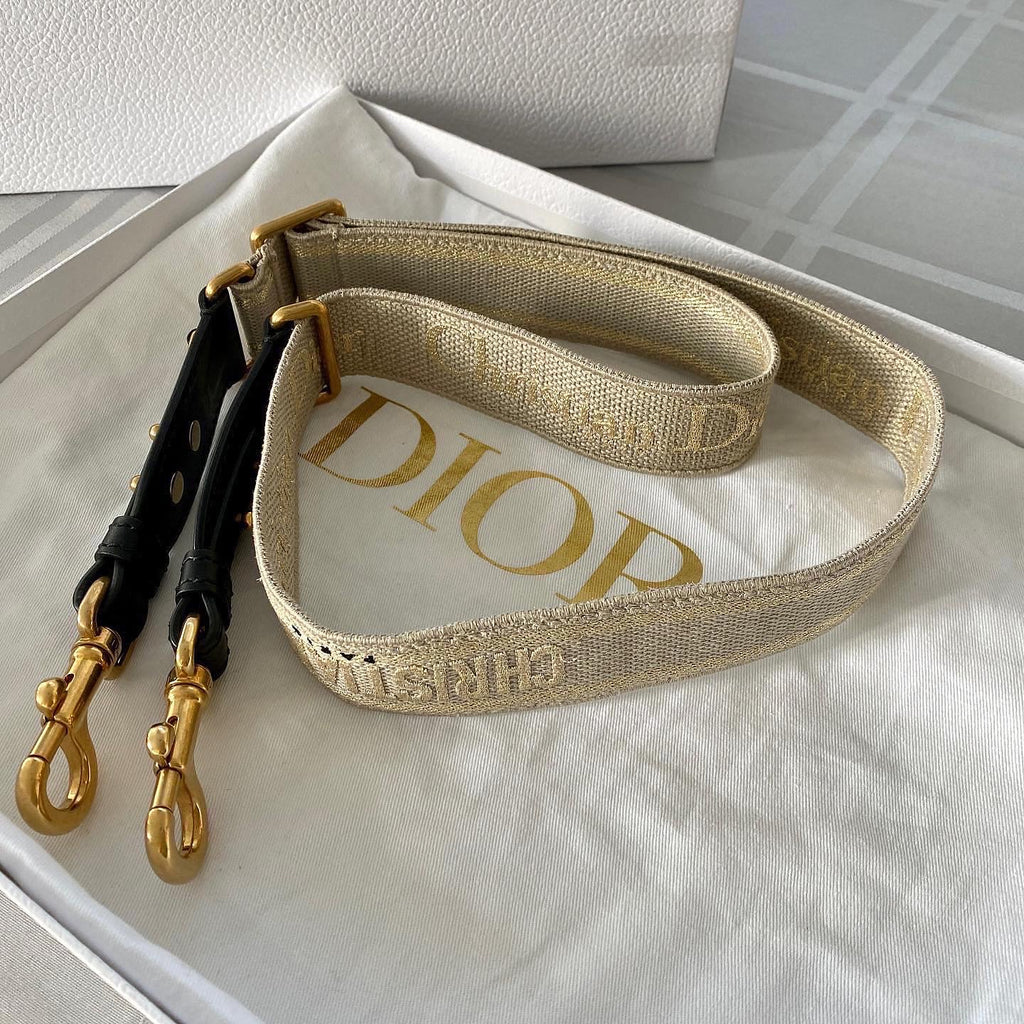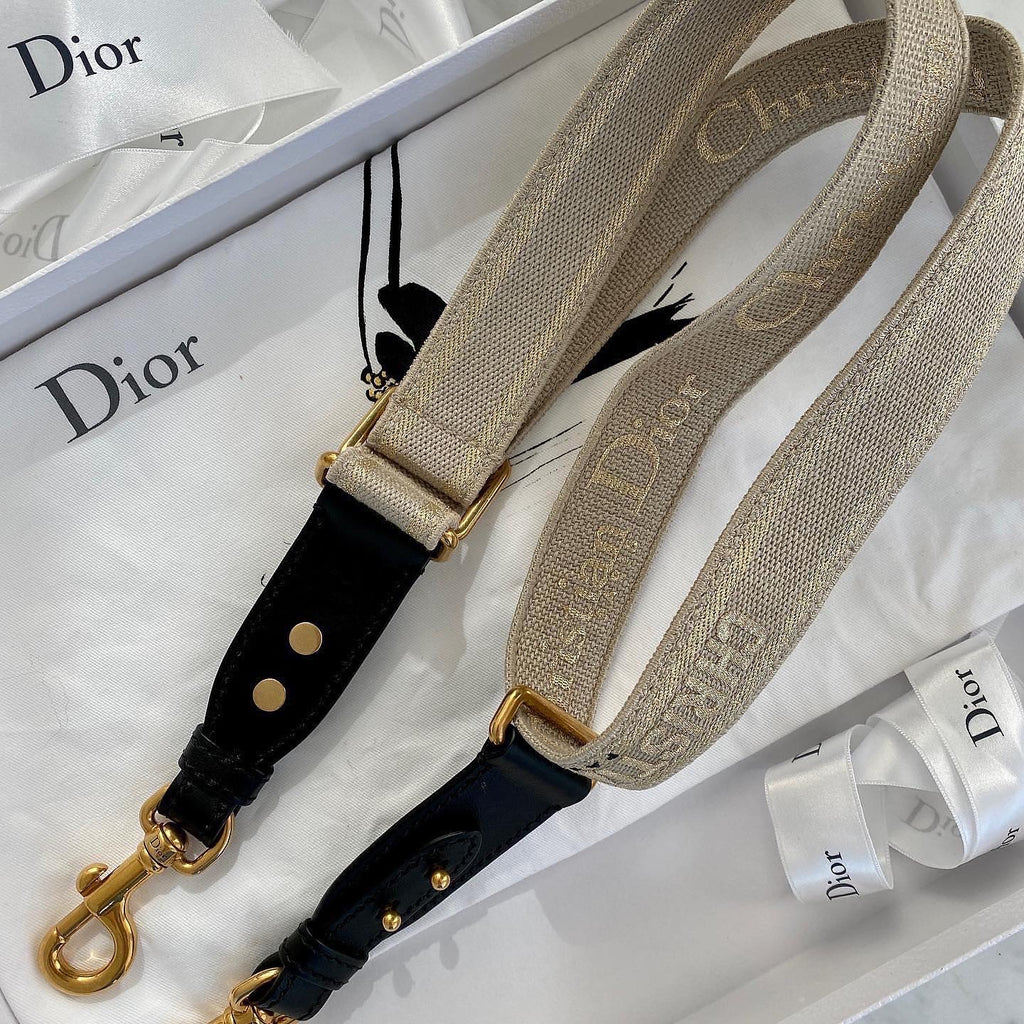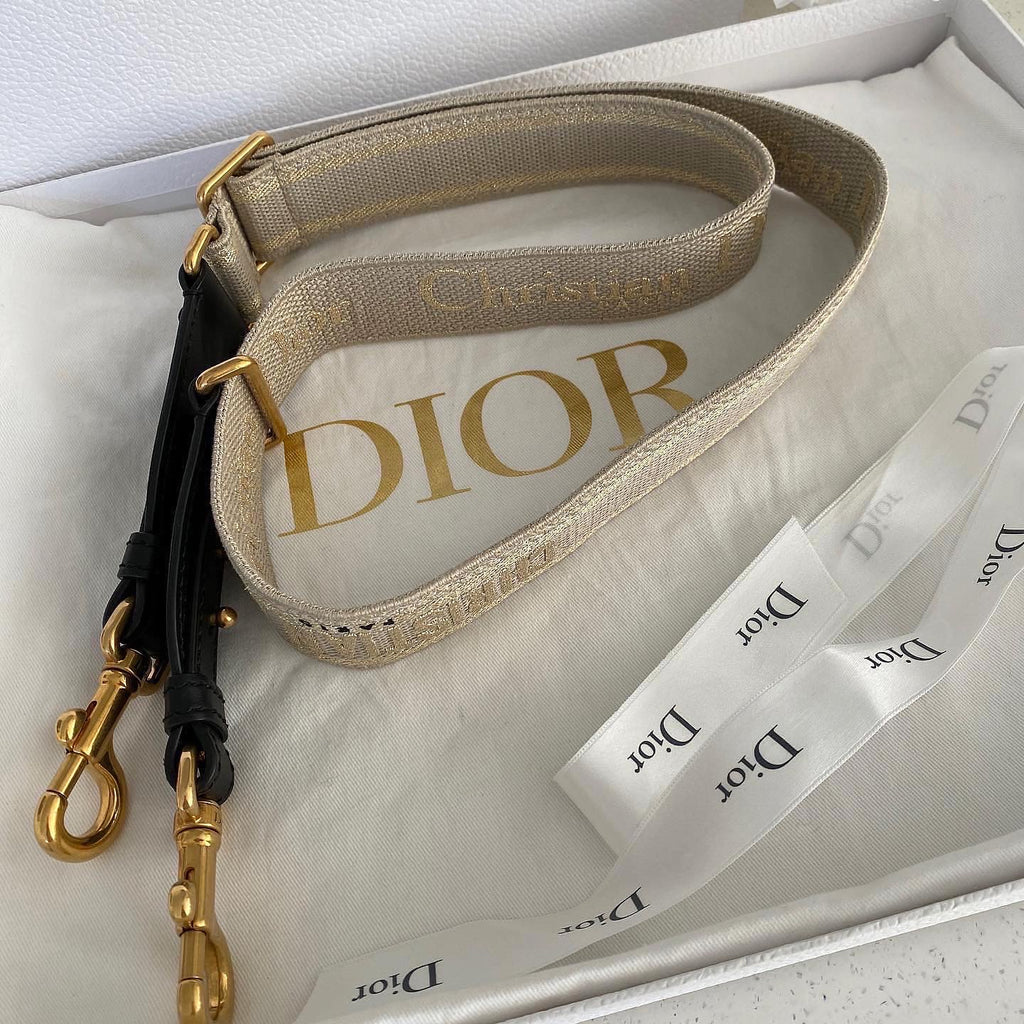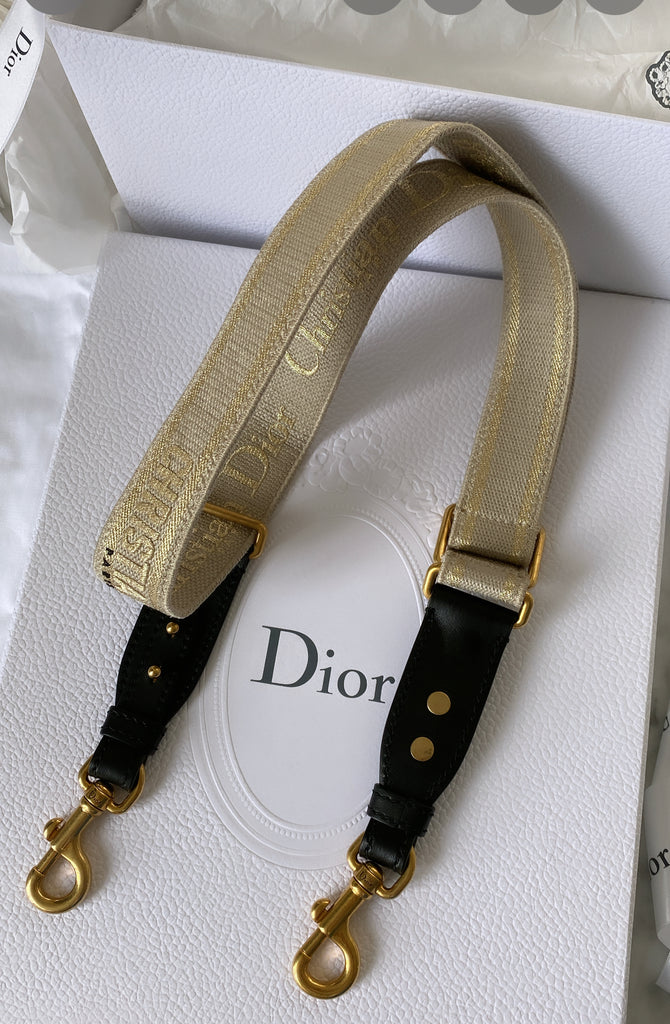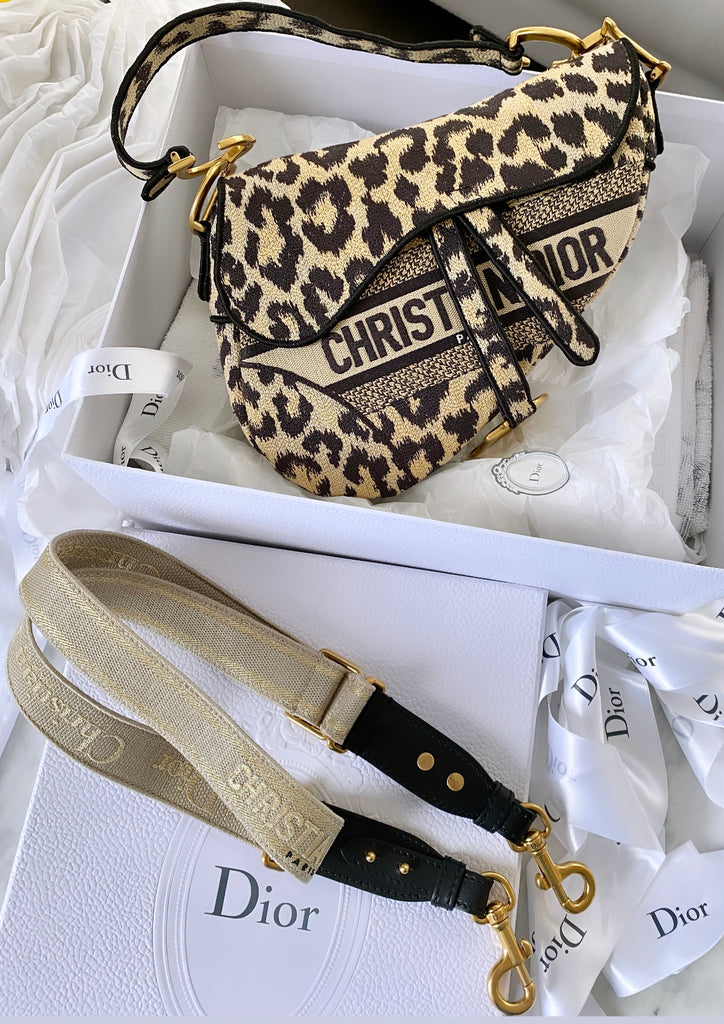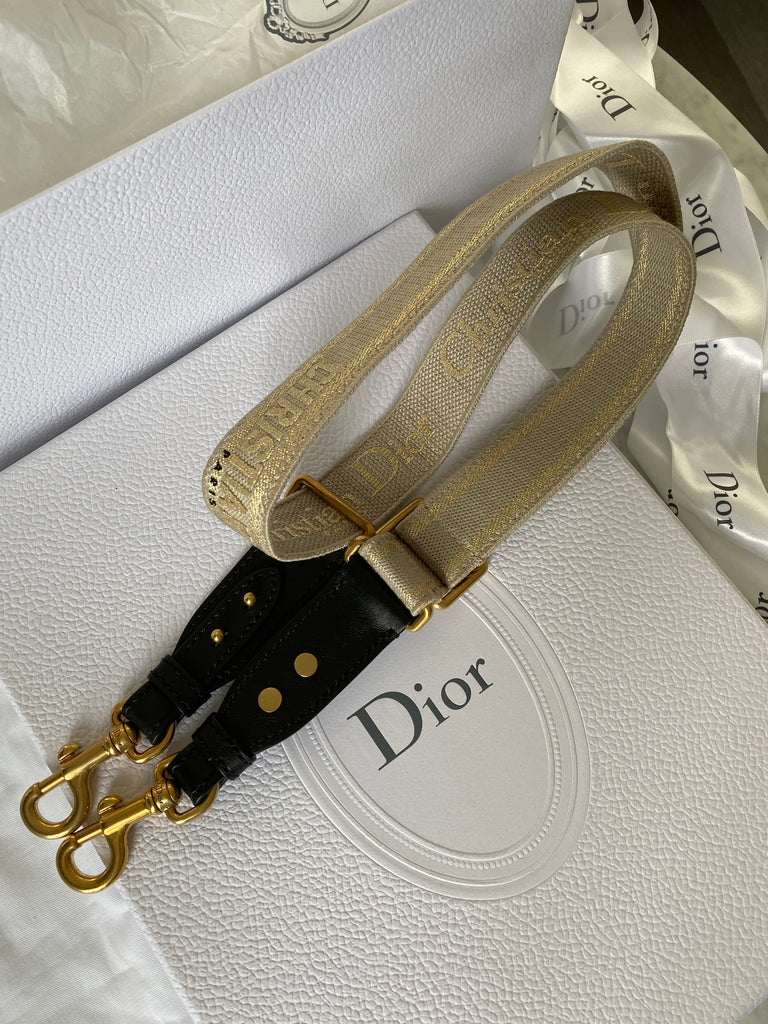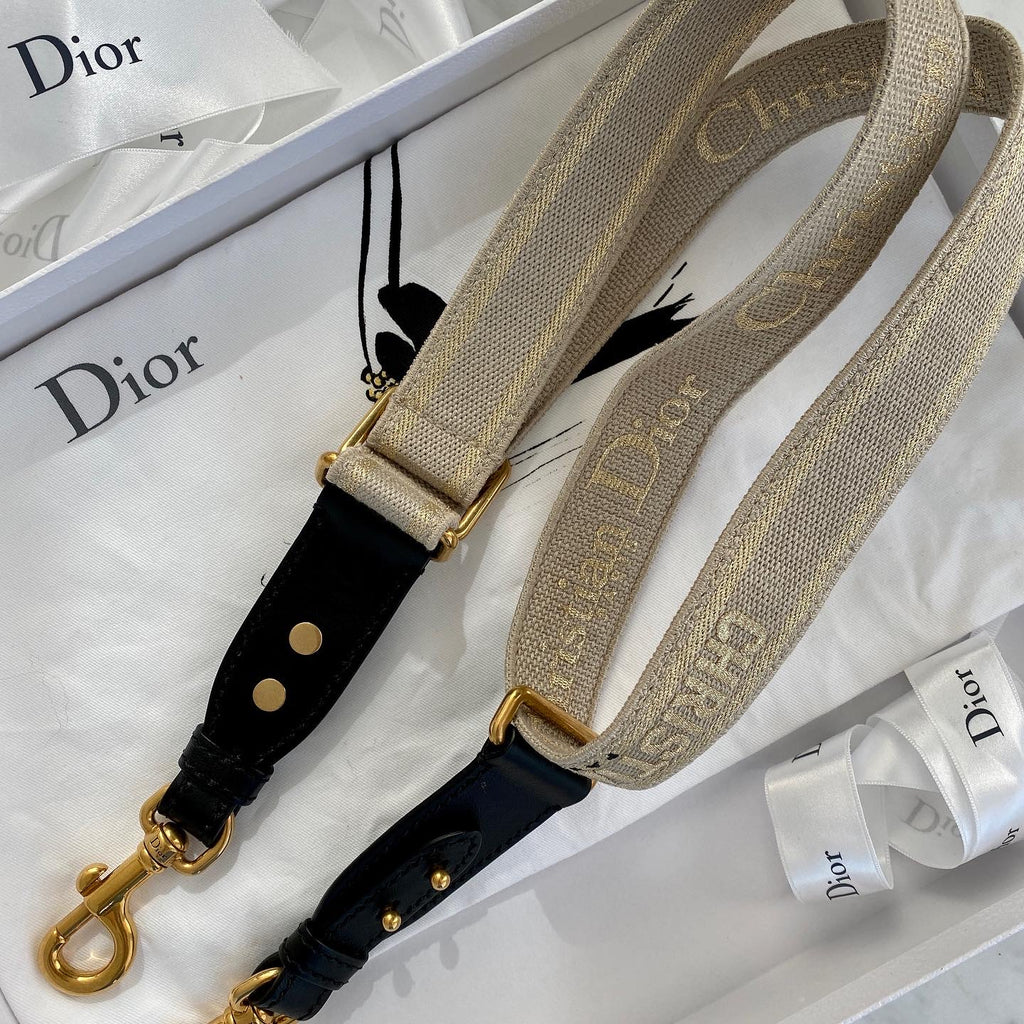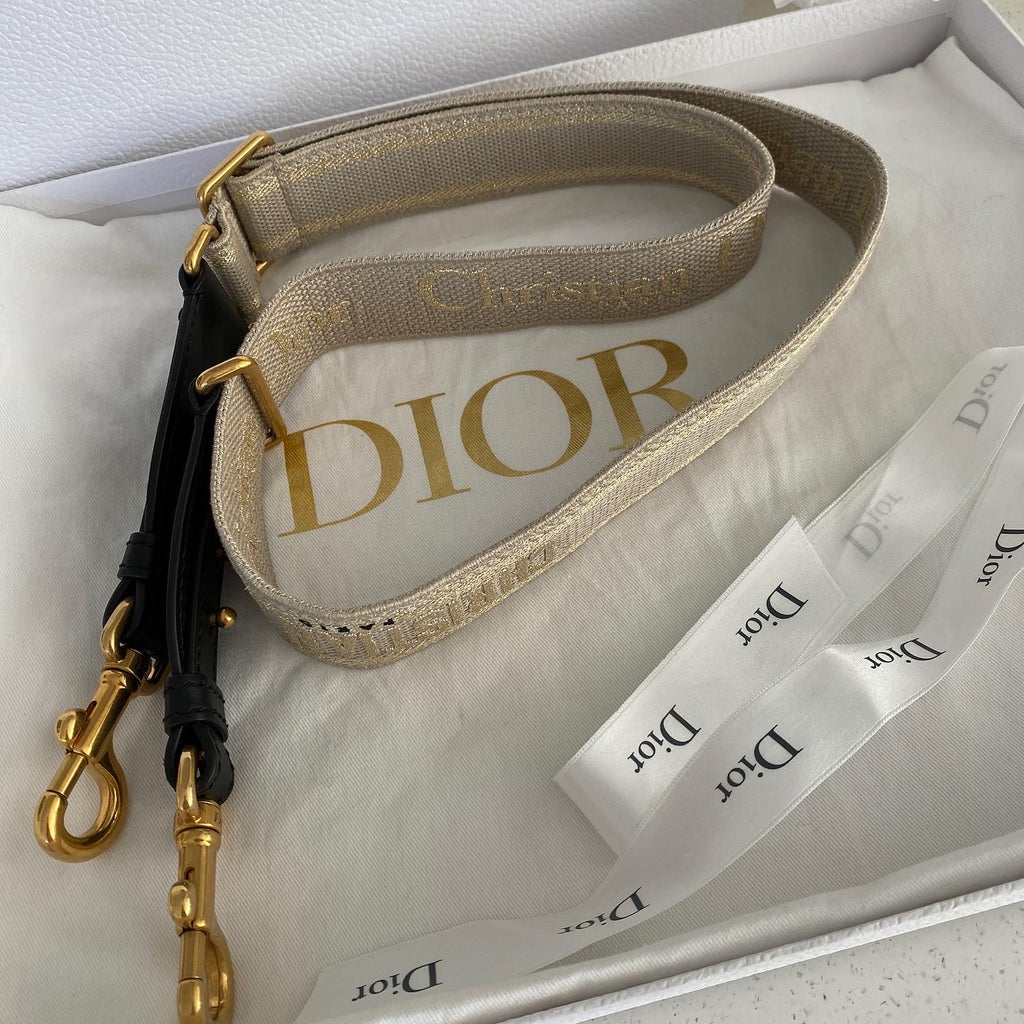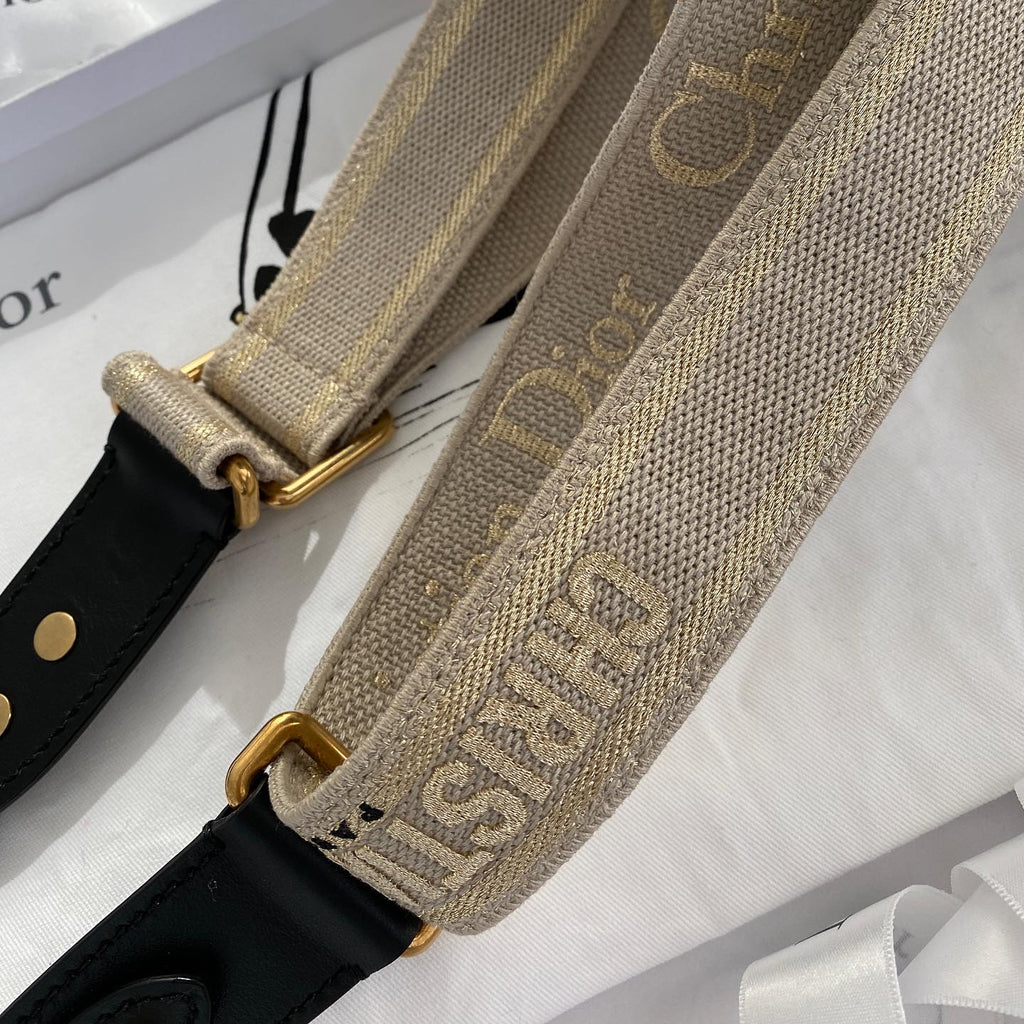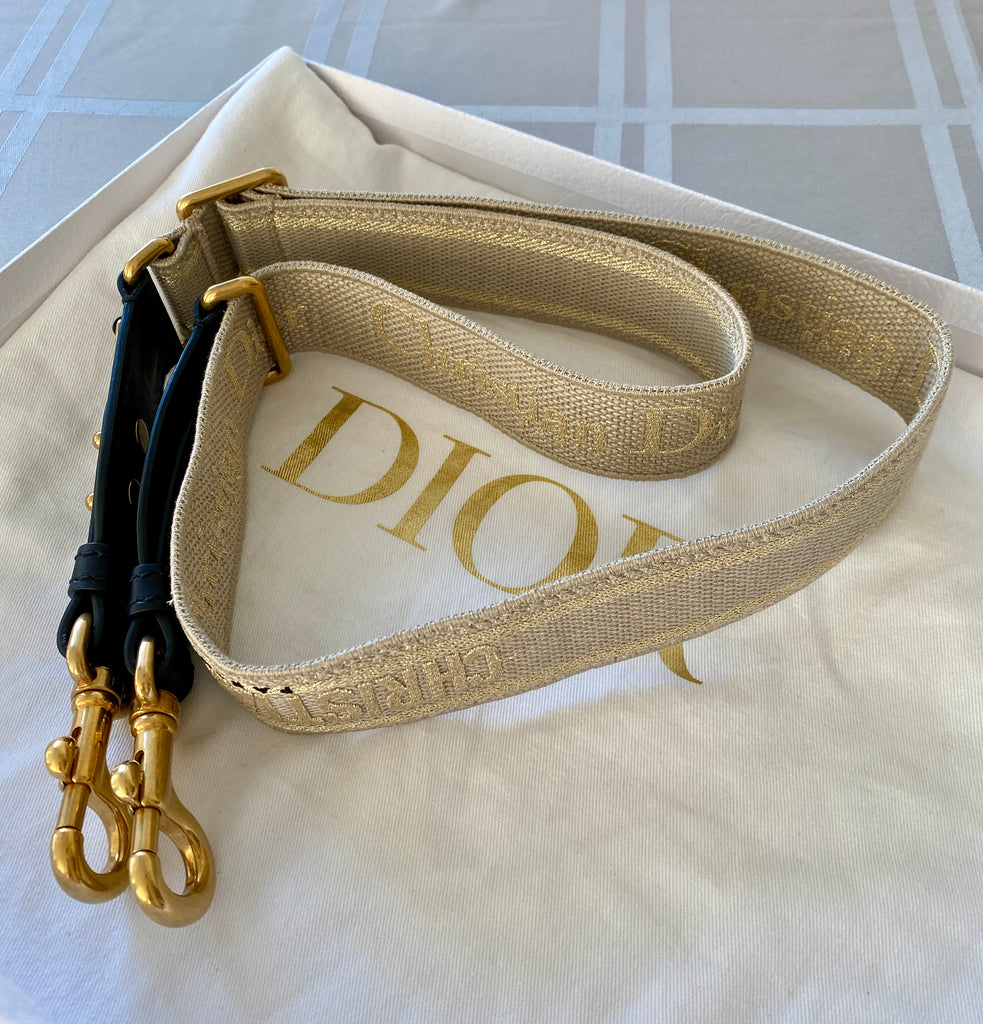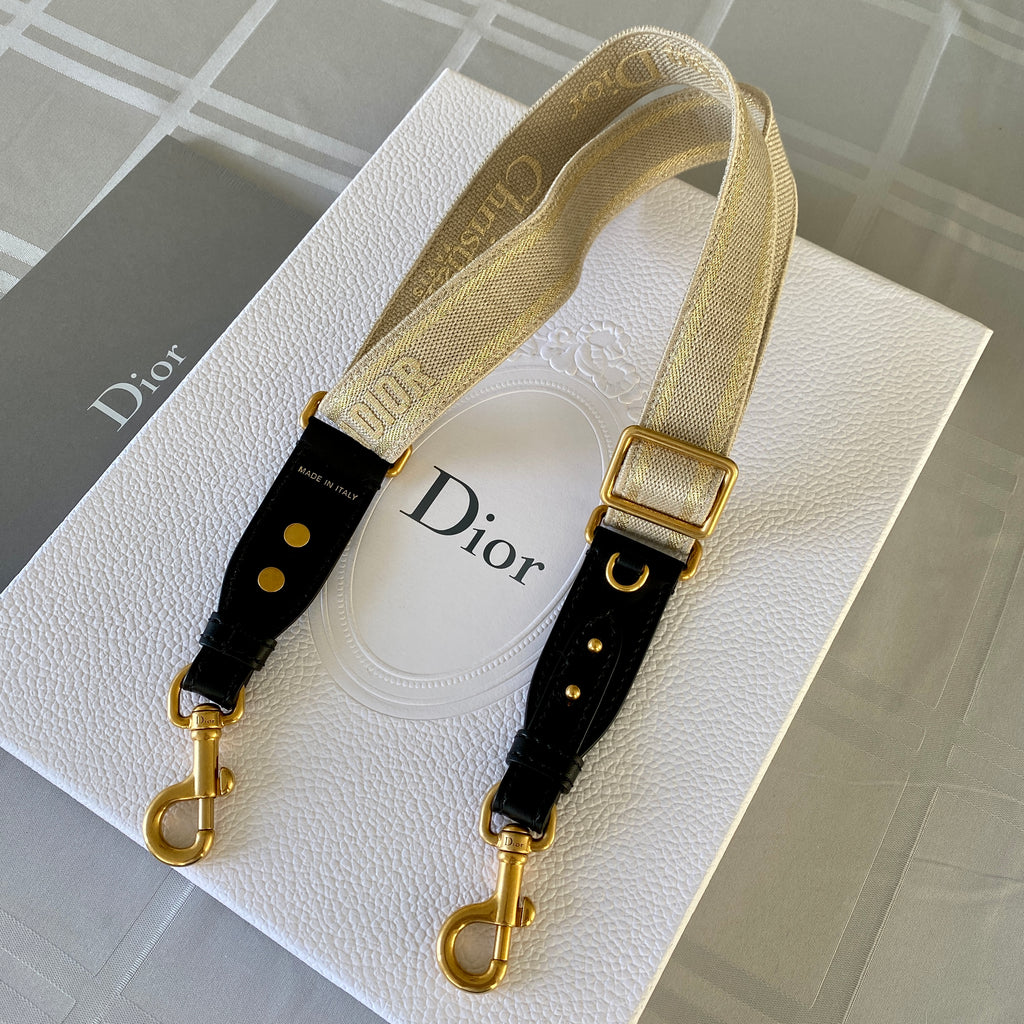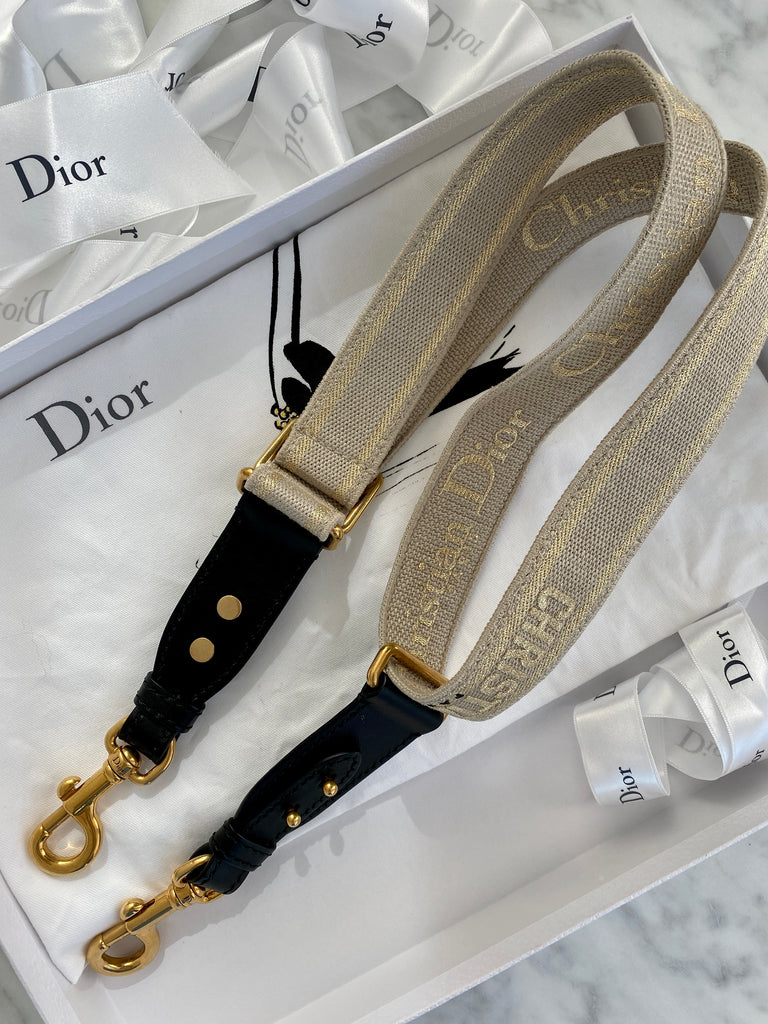 $910.00
$1,138.00
CHRISTIAN DIOR PARIS' Embroidery Shoulder Strap
Description: CHRISTIAN DIOR PARIS' Embroidery Shoulder Strap with metal ring to attach small leather goods. Framed by black calfskin on sides.  Allows the customization of Dior bags. Adjustable length with sliding buckle. Can be attached to Lady Dior, Saddle, Dior Bobby, DiorDouble and Dior Caro bags, and a selection of 30 Montaigne bags.
Material: beige embroidery and calfskin. Antique gold-finish metal details.
Measurements: 95 x 6 cm / 37.5 x 2.5 inches.
Condition: excellent, no visible signs of wear. 
Made in Italy.