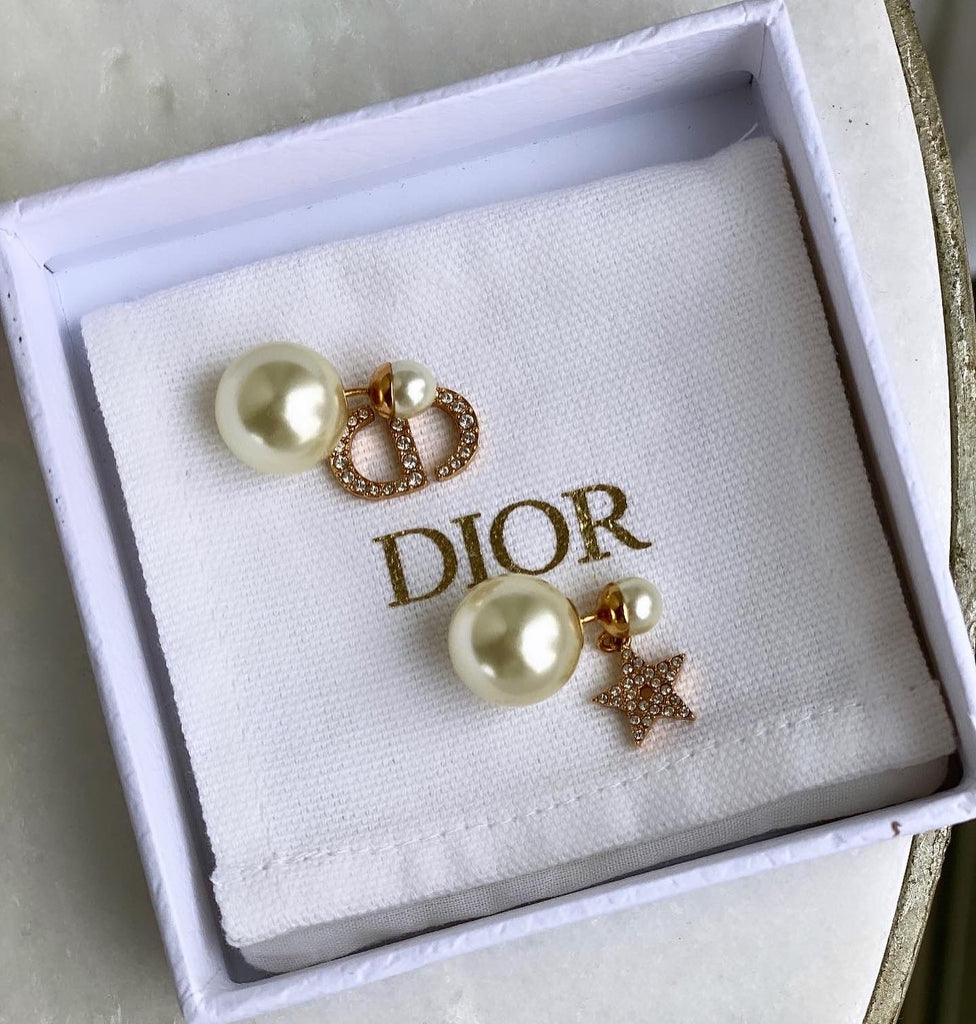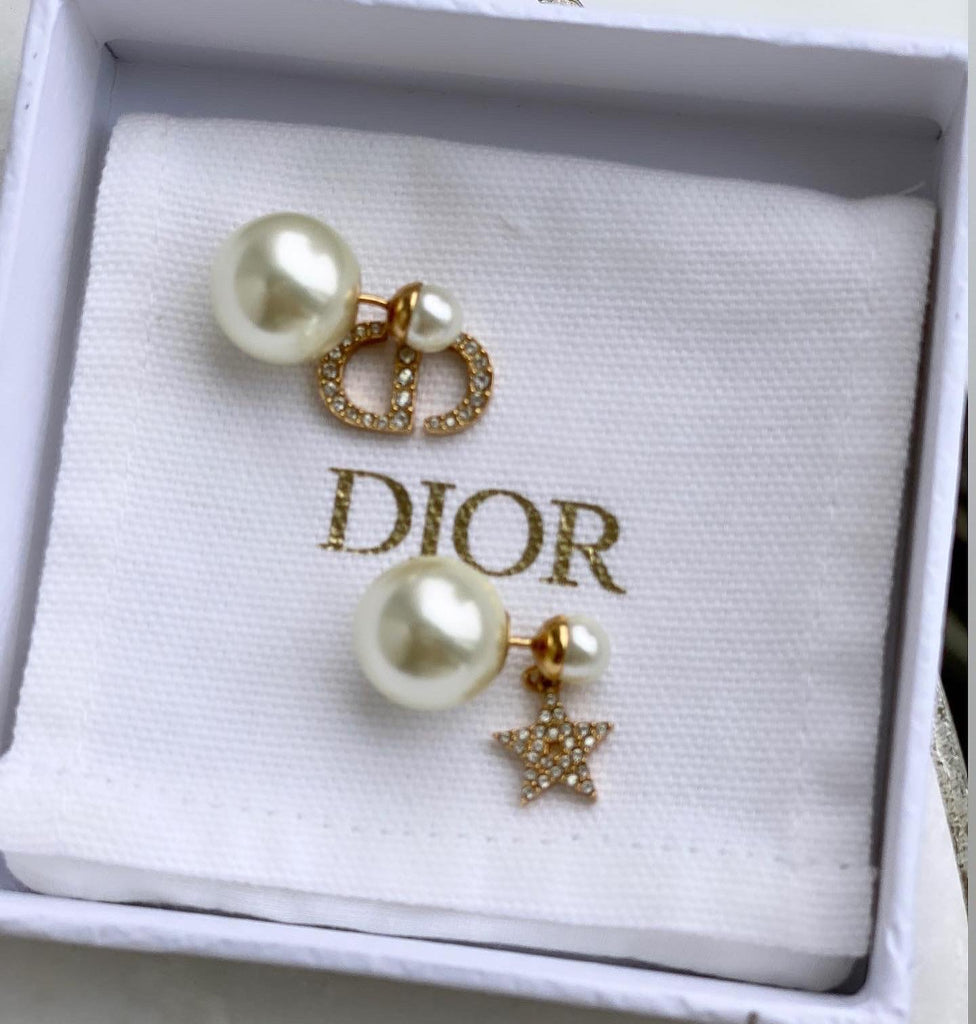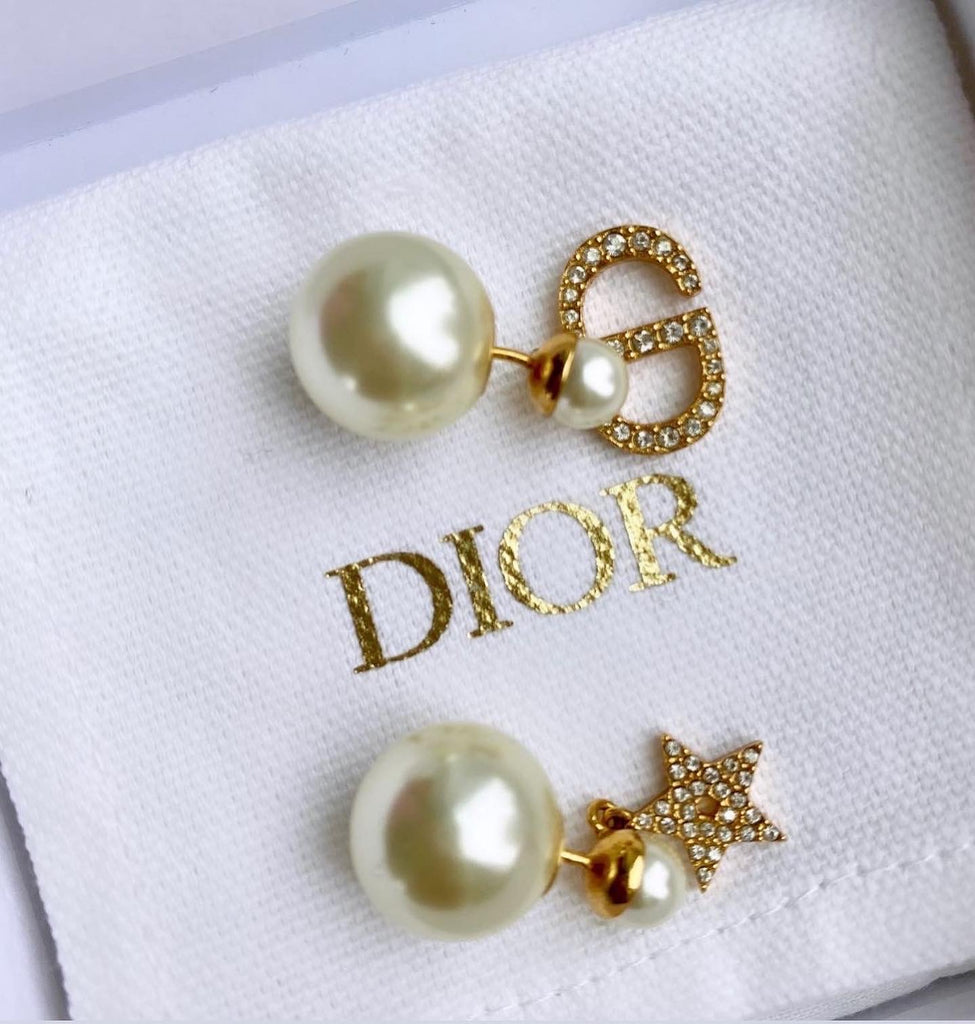 $432.00
$521.00
DIOR TRIBALES EARRINGS
Description:  asymmetric pair of earrings. One earring has a star attached to the rear pearl, and the other one has 'CD' initials attached to the real pearl. Integrated clasp on the rear pearl.
Size: Resin pearl diameter: 1.4 cm / 0.5 inch.
Material:  Gold-Finish Metal with White Resin Pearls and Silver-Tone Crystals.
Condition: like new.
Includes: box and pouch.
Made in Germany.