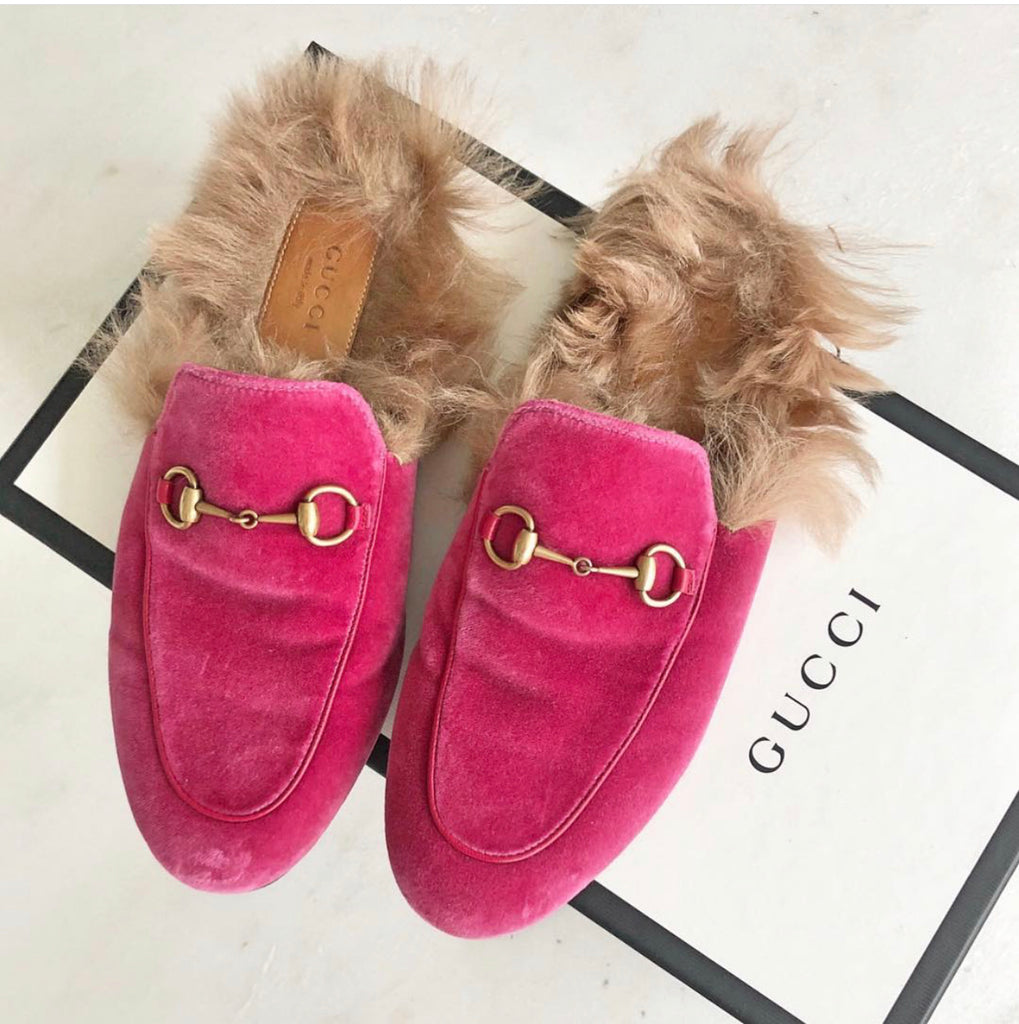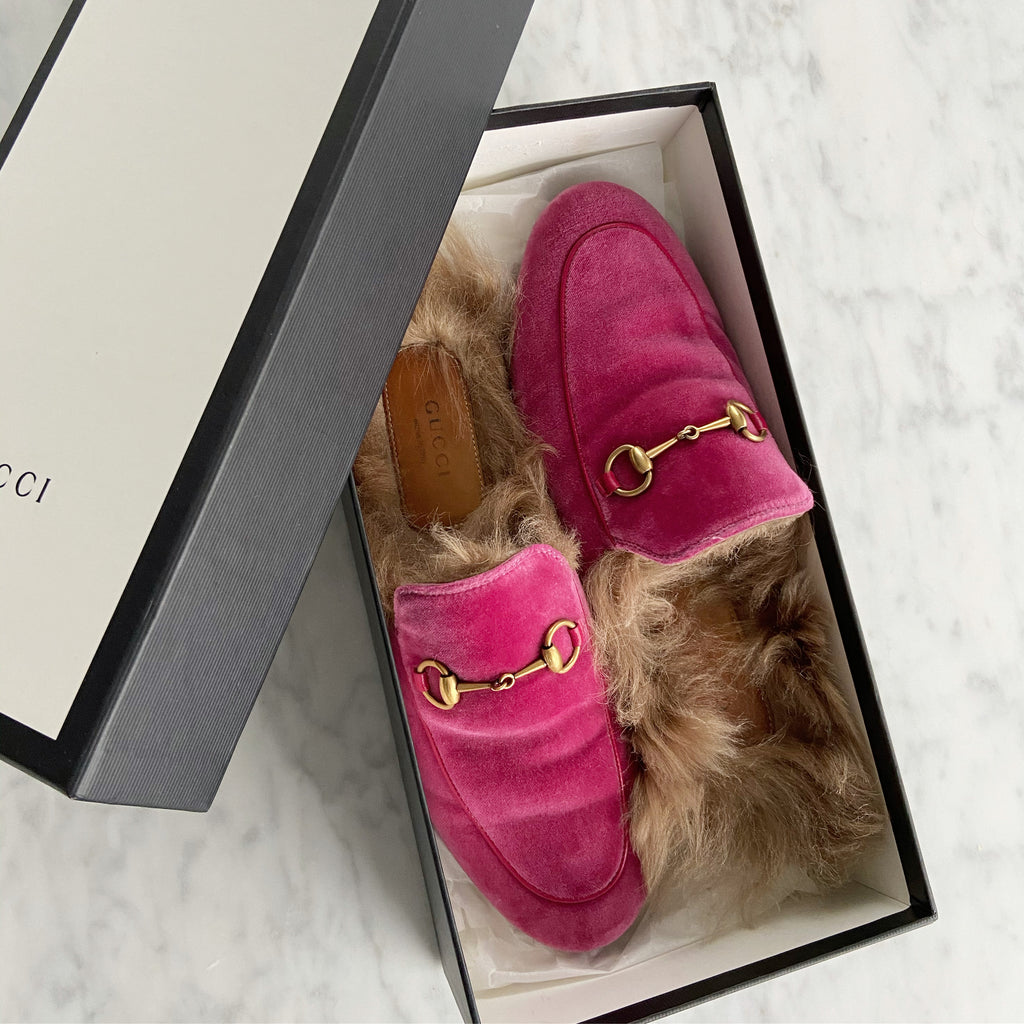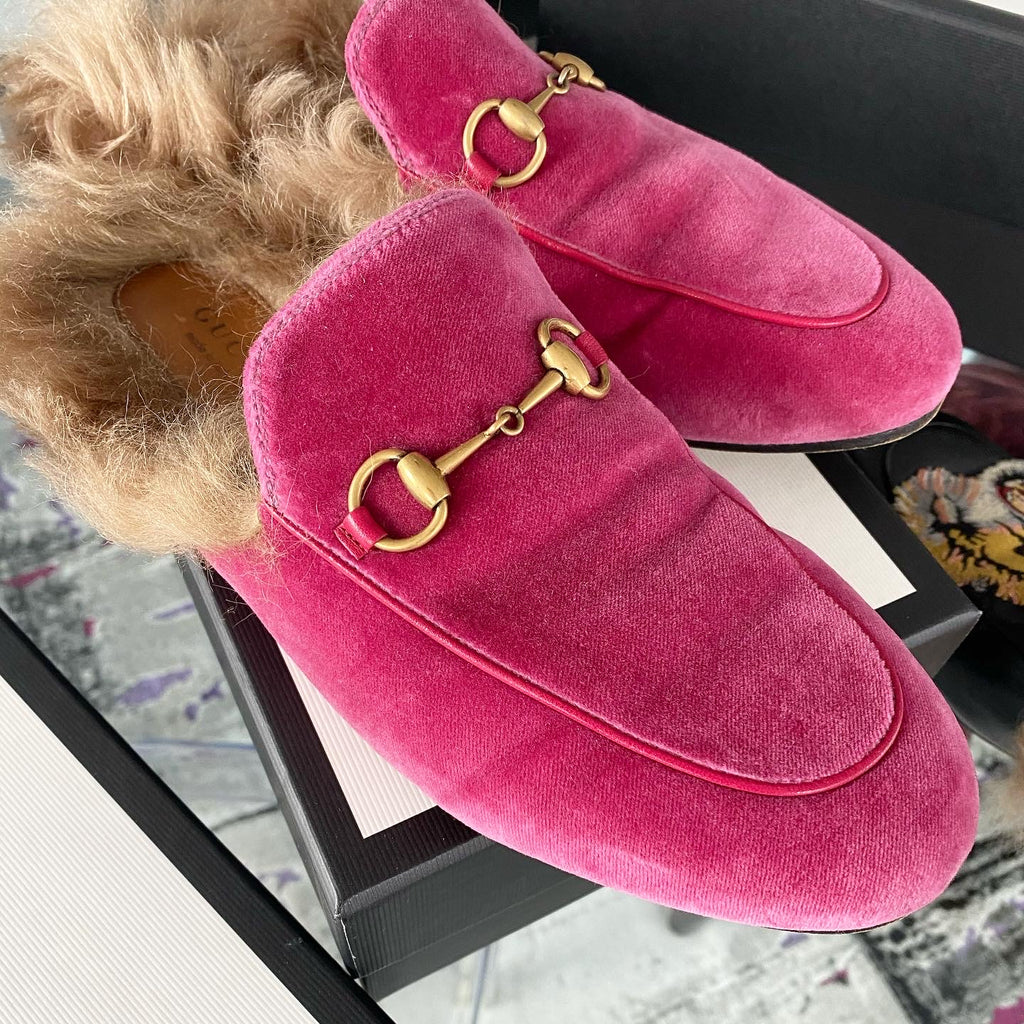 $453.00
$1,125.00
Gucci Princetown Slip-on Loafers, size 38
Gucci Princetown pink velvet fur lined slip-on loafers, size 38. This signature Gucci mule design features a distinctive gold-toned Horsebit, a symbol inspired by the equestrian world. You can pair these comfortable slip-on loafers with flared jeans or trousers for a chic, classic look. Heels: approx. 0.75 in.
Fit: run small; you may want to order 1/2 size up.
Material: pink velvet, fur lining, leather sole, antiqued gold-tone hardware.  
Condition: very good; worn several times, some wear on the bottom. 
Included: dust-bag. 
Made in Italy.