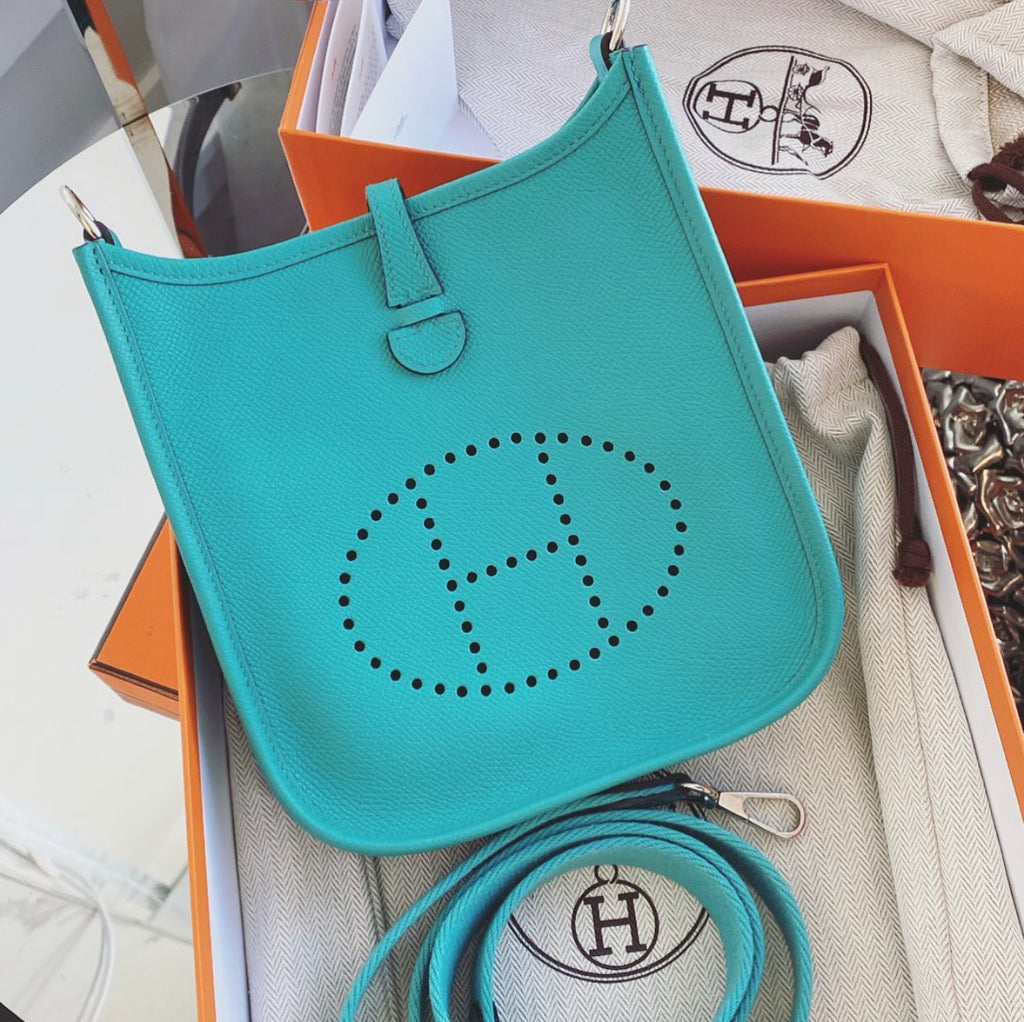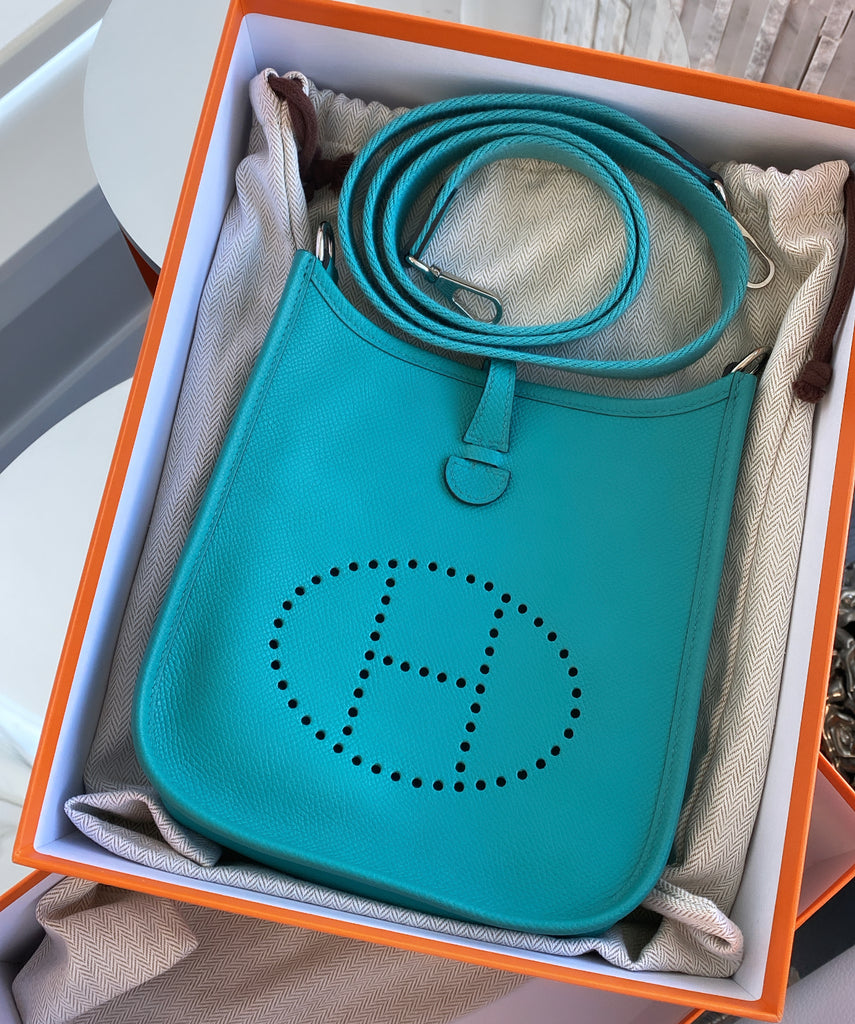 $2,513.00
$2,829.00
HERMES Evelyne TPM BAG
HERMES TPM BAG in Blue Paon Clemence leather with palladium hardware. This iconic carryall bag is shaped like a saddlebag. It has perforations in the shape of the "H" at the front, pull tab top snap closure, and a removable and adjustable canvas and leather shoulder/crossbody strap. 

Material: leather and palladium hardware. The interior is lined with natural leather. 
Measurements: 6.75" width x 7" height x 2" depth; 23" strap drop.

Condition: excellent, no notable signs of wear. 

Includes: Hermes box, Hermes dustbag, lock, keys, care booklet and ribbon.
Made in France.