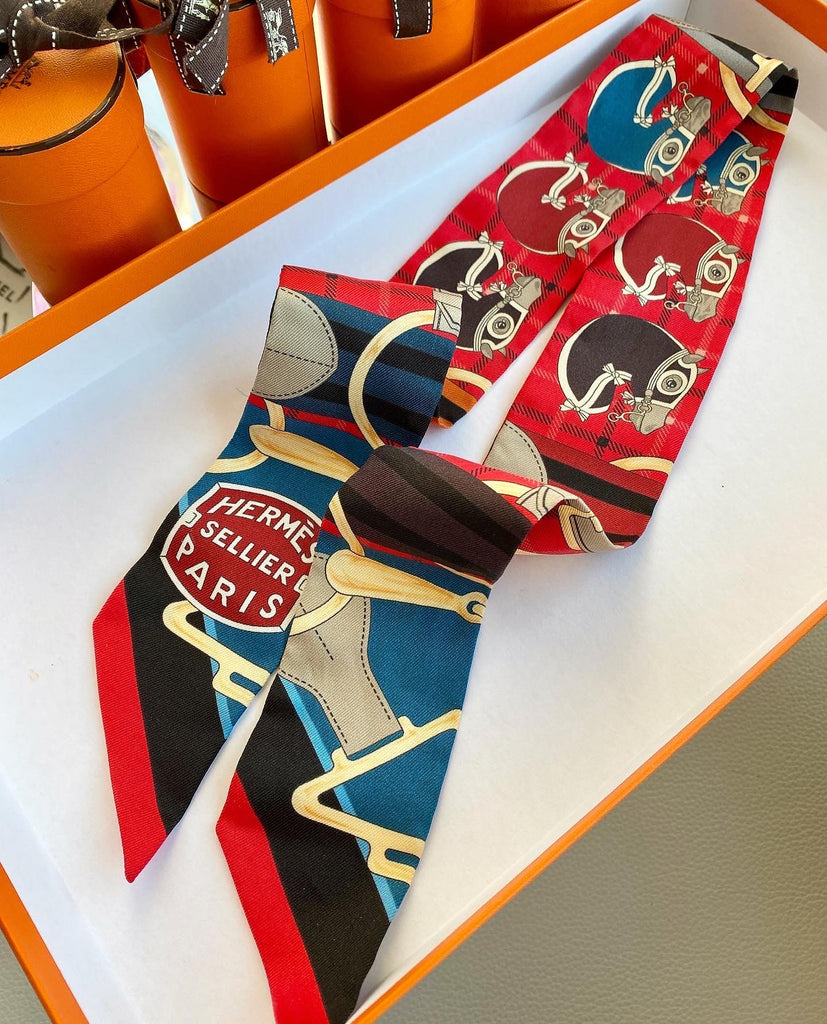 $160.00
$0.00
Hermes Silk Twilly
Description: Hermes Silk Twilly is a sophisticated accessory that can bring a bright touch to your everyday look. Can be tied many different ways: around your head, neck or your handbag.
Material: 100% silk.
Dimensions: approx. 5 x 85 cm.
Condition: excellent, minor signs of wear.
Included: box.
Made in France.